Hamish is a pull along terrier made from cream and honey colored velour. More ...
advertisement
HIGH POINT - Showroom operator International Market Centers, which owns the World Market Center in Las Vegas and about 60 percent of High Point's showroom space, has proposed that its initial public stock offering be priced at $12 to $14 per share and said the IPO could raise more than $185 million.

CARTHAGE, MO—The Precious Moments Family of Companies has announced that Steve Kosmalski has joined as CEO, effective immediately. Kosmalski replaces long-time executive Jim Malcolm, who has been named to the company's board of directors.

WASHINGTON - Mothers are going to get showered with jewelry, food, apparel, gifts cards and flowers as Mother's Day spending is expected to reach $21.2 billion.

Each snowflake's shape forms traditional office accessories like paper clips, push pins, staplers and scissors and even a few kitchen utensils.

WHITE PLAINS, NY—Online registration for the summer edition of NY Now, The Market for Home + Lifestyle is now open. The show is scheduled to run August 15-19, 2015, at the Jacob K. Javits Convention Center.

Made from apricot kernel, sunflower oil and other natural oils, these body nectars moisturize the body and are gentle enough for the face.

ATLANTA—Joceline Arnold has been named buyer relations director for Urban Expositions' California Gift Show, Las Vegas Souvenir & Resort Gift Show and Philadelphia Gift Show.

TOLEDO, OH—Libbey Inc. and German glassware company Spiegelau have announced an agreement in which Libbey will become the exclusive U.S. distributor of Spiegelau glassware lines in the retail industry, effective July 1, 2015.Li
View All Stories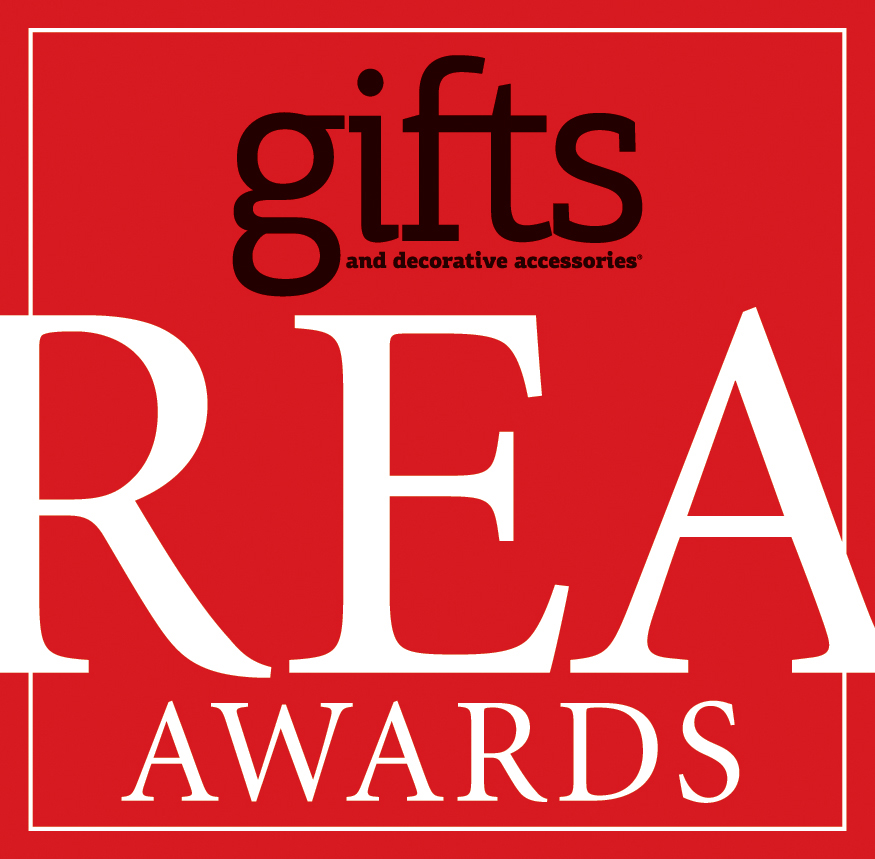 Share your success with Gifts and Decorative Accessories for a chance to be recognized at the 64th annual Retailer Excellence Awards, the oldest and most prestigious honors in the gift industry. Click here to enter!
Direct from Market: New York Tabletop Market

The color aqua made quite a splash at the New York Tabletop Market. Other trends include nature themes, florals, varying shades of coral and red and cocktail culture continues on. Click through to see the highlights.
View All Slideshows
Talking Walnut

Pamela Brill

April 27, 2015

As I begin to enter the tween years of parenting, I'm faced with challenges that I never would have dreamed of (social media madness, anyone?). To help curb my own pity party, I sometimes remind myself of those early year moments that fortunately I won't have to experience ever again…like teething. The sheer agony of watching my then-toddlers cry in utter pain and writhe their little bodies mercilessly was enough to convince me that mothers do, in fact, experience their children's discomfort as though it were there own. Perhaps if I'd been able to inject ...

Gifted Stories

Diane Falvey

April 22, 2015

You've heard about the REAs? The Retailer Excellence Awards? Well this year is Gifts and Decorative Accessories' 64th annual REA event, and we want you! We want you to tell us your stories. Independent retailing can certainly be full of challenges. And we know that you have to be smart, creative and willing to take action when opportunity strikes. Wouldn't you like to share that information with your peers? Then enter, here, and tell us about yourself. We want to know: How did that redesign help bring more traffic into your store or increase sales? And what did ...

Savvy Store Solutions

Carol Schroeder

April 21, 2015

With apologies to Jim Henson, today it really is easy for a shop to be "green". There are so many tools available to us that there is no excuse not to take advantage of them. And since most of us don't sell merchandise that is essential to daily living, minimizing the carbon footprint of our business is important. There are three key areas I'd suggest you consider: energy use, recycling, and inventory selection. The utility companies in many municipalities offer programs to help you gauge the energy efficiency of your heating, cooling and lighting. The need for specialized ...
View All Blogs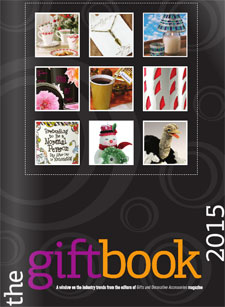 The Gift Book 2015 presents a close look at some 50 important product categories — including several new ones — in the gift, toy and decorative accessories industry. Look back at the digital issue.
Week of April 6, 2015

For more editors' picks visit our Daily Picks and Products.
View All Slideshows
The company's newest contemporary home theater group features a raspberry leather cover. USA PREMIUM LEATHER
C-1440, C-1432
See why CR Gibson has been a leader in providing eclectic and joyous gifts for over 140 years. From casual dining serveware, to baby gifts and art, this inside look at CR Gibson's Atlanta showroom is only a taste of what they have to offer. Visit www.crgibson.com to view their full line.  

More Videos