Francesca white lace coverlet is a sweet finishing touch to a spring or summer outfit. More ...
advertisement
BROOKLYN, NY - Etsy has revealed the pricing of its initial public offering. The company is offering 16,666,666 shares of its common stock at a price to the public of $16.00 per share, which will begin trading on the Nasdaq Global Select Market on April 16, 2015, under the symbol "ETSY."

The Arroyo collection comes in a set of three interlocking bowls perfect for entertaining.

Bring the outdoors in with Melrose International's velour watercolor bird pillow.

WASHINGTON--U.S. retail sales rose in March, the first increase since late last year. The increase signals that the sharp slowdown in economic growth in the first quarter was temporary, according to a Reuters report.

Inside this timeless trifold design, there's everything you need in a wallet: 11 card slots, three bill pockets and an ID window.

DALLAS—Designer, author and makeover television personality, Libby Langdon will deliver a market-wide presentation during the Dallas Total Home & Gift Market, June 24-30, 2015.

HIGH POINT—Company C is launching a comprehensive new visual merchandising display designed for maximum sales impact and flexibility in a variety of spaces at the upcoming High Point Market.

Dynasty Gallery's rainbow-striped decorative accents look like they're adorned with ribbons of candy.
View All Stories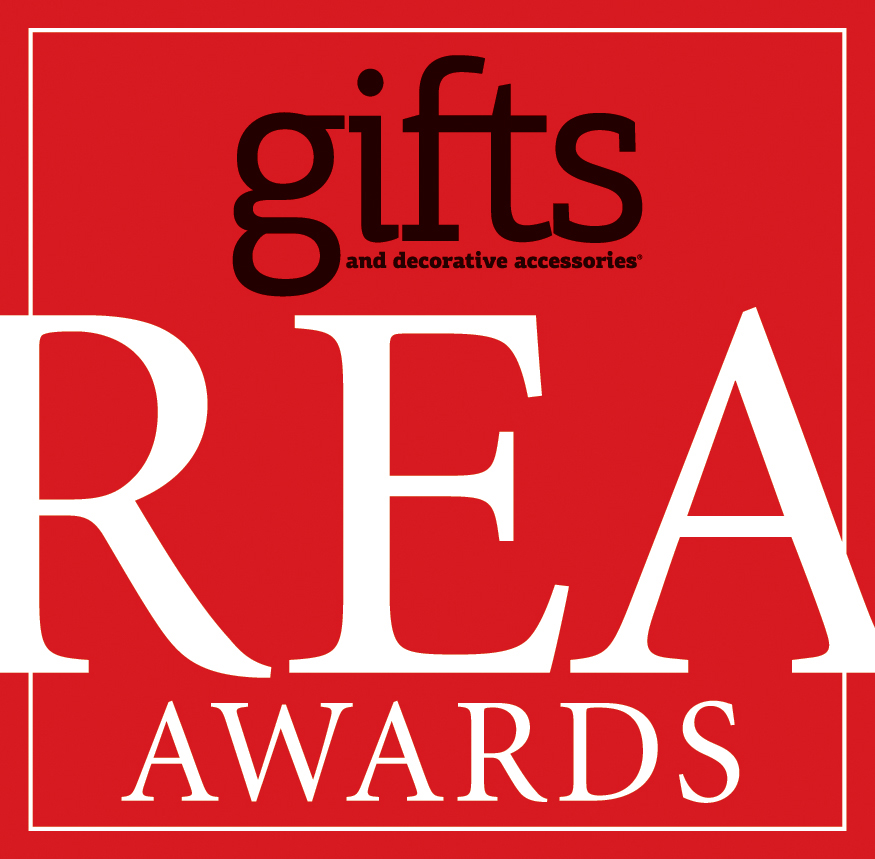 Share your success with Gifts and Decorative Accessories for a chance to be recognized at the 64th annual Retailer Excellence Awards, the oldest and most prestigious honors in the gift industry. Click here to enter!
Week of April 6, 2015

For more editors' picks visit our Daily Picks and Products.
View All Slideshows
Savvy Store Solutions

Carol Schroeder

April 15, 2015

One of my favorite articles for New Age retailers suggested starting the day by smudging the store, and burning a candle with a slip of paper under it listing the day's sales goals. Although these are not traditional approaches, I appreciate the fact that they acknowledge that preparing to unlock the door in the morning requires certain rituals and practices. Getting the day off to a good start requires having the staff and supplies at the ready. Make sure that employees know that their shift starts at least 15 minutes before the doors open. During that time they should ...

Savvy Store Solutions

Carol Schroeder

April 8, 2015

Chalkboards are a classic form of changeable signage, and the simple black and white look of chalkboard calligraphy is quite in fashion at the moment. But the drawback to chalkboards is frankly the fact that they use chalk, which smudges easily and can be accidentally or intentionally erased. We recently discovered that smart retailers are using chalk ink pens to create more permanent lettering and designs on their signage. These pens (also called liquid chalk) are described as wet-wipe, which means that instead of using a dry eraser you must moisten the art with Windex to remove it. As a ...

Savvy Store Solutions

Carol Schroeder

April 1, 2015

Consolation Prizes Are Winners

It's great fun to call a customer to say that he or she has won a prize in a store contest or drawing. And if you aren't doing promotions in your store that involve prizes, you're missing a good way to build up your customer list. Just be sure to include a line on the entry slip mentioning that you will use the customers' email or mailing addresses to notify them of future specials and promotions unless they check the box to opt out. Not everyone entering a contest will be a winner, of course. At my ...
View All Blogs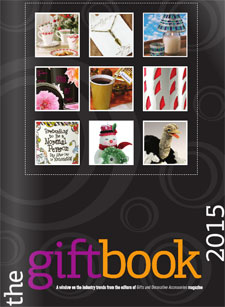 The Gift Book 2015 presents a close look at some 50 important product categories — including several new ones — in the gift, toy and decorative accessories industry. Look back at the digital issue.
Direct from Market: Housewares Show 2015

At this year's International Home + Housewares Show, housewares suppliers continue to build on the gift appeal of their functional products through design, color and and even packaging. In this slideshow, see how a few exhibitors at the show are adding gift appeal to their lines.
View All Slideshows
The company's newest contemporary home theater group features a raspberry leather cover. USA PREMIUM LEATHER
C-1440, C-1432
See why CR Gibson has been a leader in providing eclectic and joyous gifts for over 140 years. From casual dining serveware, to baby gifts and art, this inside look at CR Gibson's Atlanta showroom is only a taste of what they have to offer. Visit www.crgibson.com to view their full line.  

More Videos