The Love Rocks Me 16-month features high-resolution photographic images of artist Ellen Thayer's original work. More ...
advertisement
WASHINGTON - This July 4, 64.4 percent of Americans are planning to celebrate, according to the National Retail Federation, for a total spending of $6.6 billion.

Barbara Knight, owner, Just Got 2 Have It! helped create a gift rep empire covering the Southeast.

Graymarket Design toiletry bags, and other accessories, are inspired by Indian block printing and textiles from around the world.

NEW YORK—C.R. Gibson has introduced its new brand of apparel, Baby Dumpling. The line includes boxed gift sets, blankets, plush and accessories for baby's first year.

DALLAS - The opening day of Dallas Market Center 's Total Home & Gift Market saw record-setting increases in store attendance from across the country as well as attendance by new stores attending Dallas market for the first time.

Trace your steps in a favorite city with these hand-carved wooden maps on coasters.

MINNEAPOLIS, MN – In celebration of her 10 year anniversary, Julia Knight has created a limited edition collection of anniversary pieces.

NEW YORK — Sferra, U.S. purveyor of Italian-woven home textiles, has announced the appointment of Deborah Bonefont as their new sales representative for Florida, effective July 1. Bonefont will replace retiring sales representatives Charles Beardsley and Ty Siri. She will report to Mark Reed, director of sales and business development.
View All Stories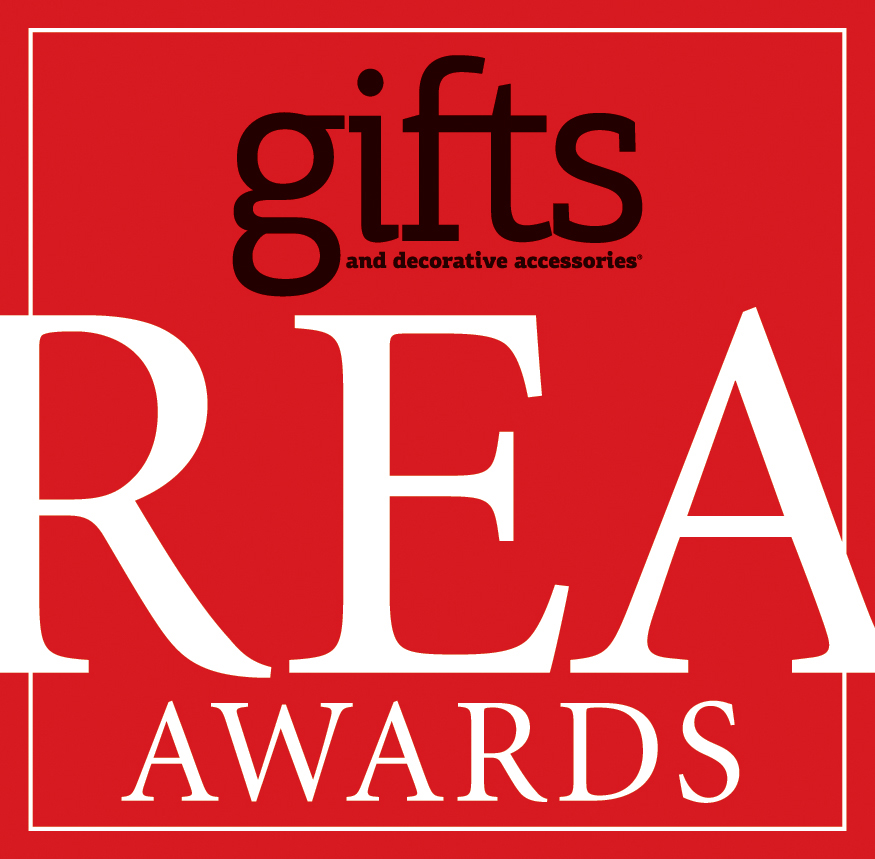 It's time for the 64th Annual Retailer Excellence Awards! Join GDA as we pay tribute to the retailers, manufacturers, sales reps and industry supporters that have excelled this past year. Get your tickets!
Handwritten notes have their place, as evidenced by the myriad note card styles available, from art-inspired to humorous. This year's note card debuts, whether individual or in sets, are colorful, whimsical and designed to add that personal touch to any communication.
View All Slideshows
Offbeat News

Chris Nicely

June 29, 2015

Want to sell your love potion, voodoo doll, or hex online? Be careful of what you promise, because online handmade marketplace Etsy has recently revised its rules on purveyors of all things metaphysical, from charms and hexes to potions and tarot card readings and other "metaphysical services".The changes to Etsy's sale of services policy were made in early June, and now expressly disallow: "Any metaphysical service that promises or suggests it will effect a physical change (e.g., weight loss) or other outcome (e.g., love, revenge) is not allowed, even if it delivers a tangible item."Etsy ...

Gifted Stories

Diane Falvey

June 24, 2015

Want to Learn More About Our Gifted Women?

In the June issue, Gifts and Decorative Accessories featured interviews with nine women at the top of their fields in the gift industry. We had such great conversations with these women, but space is limited in a magazine, so we featured the highlights. Over the next few weeks, we'll be posting the full interviews from our conversations here on giftsanddec.com because the insights and stories these women shared were nothing short of inspiring. Look for them on Wednesdays and Fridays. We kick off the interviews today with Dorothy Belshaw. Click here for her full interview.

Savvy Store Solutions

Carol Schroeder

June 24, 2015

Independent retailers know the year-round challenges of competing with chain businesses such as discount stores and online behemoths. It's only fitting that we get an annual holiday—Independents Week—to "recognizes small businesses' contributions to the community." This quote comes from the founder of Independents Week, AMIBA (the American Independence Business Alliance), a non-profit organization helping communities build and sustain opportunities for local entrepreneurs. Independents Week is an AMIBA effort "to bring citizens in touch with local businesses to build relationships, awareness, and shift spending behavior." The organization offers templates for posters, web banners (such as the one above ...
View All Blogs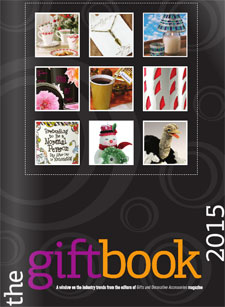 The Gift Book 2015 presents a close look at some 50 important product categories — including several new ones — in the gift, toy and decorative accessories industry. Look back at the digital issue.
Week of June 15, 2015

For more editors' picks visit our Daily Picks and Products.
View All Slideshows
The company's newest contemporary home theater group features a raspberry leather cover. USA PREMIUM LEATHER
C-1440, C-1432
See why CR Gibson has been a leader in providing eclectic and joyous gifts for over 140 years. From casual dining serveware, to baby gifts and art, this inside look at CR Gibson's Atlanta showroom is only a taste of what they have to offer. Visit www.crgibson.com to view their full line.  

More Videos