More Videos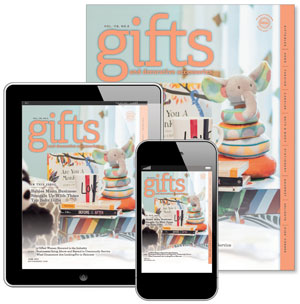 See the June 2017 issue of Gifts & Dec. In this issue... Babies Mean Business: Snuggle Up With These Top Baby Gifts. Plus, 9 Gifted Women Honored in the Industry, Business Going Above & Beyond in Community Service, and What Consumers Are Looking For in Skincare. Get details!
GiftRap

GiftRap

June 16, 2017

This Week's Picks: Products for Bath, Naptime and More

Here's a clue to just a few of what we've been crushing on as of late.From trinkets to bracelets, we think they're all great.So don't be blue when you don't know what to do.Just listen up and follow our tool on the latest gifts you should get into. Working at Gifts and Decorative Accessories is like living every day as a holiday. Searching for the latest new products feels a lot like shopping, and receiving samples in the mail feels a lot like our birthdays. We love what we do. We love ...

Savvy Store Solutions

Carol Schroeder

June 14, 2017

From how to attract Generation Z shoppers to how to stay organized at trade shows, retail consultant Carol L. Schroeder is here to answer your questions. Adulting is Hard Q: We've heard so much about attracting Millennials into our shop as our Baby Boomer customers decrease their shopping needs. But what about the young adults born after them? A: I'm afraid that getting the attention of Generation Z (those born in 1995 or later) is going to be difficult, unless you are comfortable reaching them through their electronic devices. These are true digital natives, having grown up with ...
View All Blogs
From exclusive Consumer Research to what's trending and why across gift/home categories, the 2017 Gift Book provides consumer and industry insights designed to help inform retail decisions in the coming year. See Details!
We can all appreciate a functional tote, wallet or purse, especially when traveling or shopping. (See you tomorrow, Dallas Market Center!) This week's Editor's Picks lend a helping hand when juggling all you have in tow.
View All Slideshows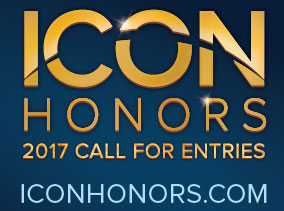 Call for Entries Now Open. No one's more eligible to win than you. Get ready to tell your story! Click to enter!