Get the party started with Abbott's Chisel collection. Featuring a bold, golden base, the glasses come in goblet, flute and martini styles. More ...
advertisement
ATLANTA - The semi-annual AmericasMart Visual Display Awards celebrated outstanding visual merchandising at this summer's Atlanta markets.

ATLANTA - Christina Inmon Pearson, co-founder of the rep showroom a la carte, passed away earlier this month as the result of a backyard accident. She was 44 years old. Pearson and her business partner, Michael Brezicky, both giftware industry veterans founded the a la carte showroom about four years ago.

Simple and stylish, Beehive's Happily Ever After cake server is a sweet gift for brides and grooms.

MINNEAPOLIS - Trend Lab LLC has officially introduced its Pinterest-inspired infant bedding and accessory collections.

NEW YORK – Etsy Wholesale held its "Open Call" to offer designers the opportunity to pitch their lines to a select group of retailers in person.

FRANKFURT, Germany – Applications are now being accepted for the Talents section at Ambiente 2016. Young designers specializing in interior designs, as well as products and concepts for the table and kitchen are invited to submit their application for consideration.

DALLAS - Dallas Market Center and ART, the creative home furnishings network, revealed this year's ARTS Awards Nominating Committee, a group of independent industry professionals who will evaluate the list of hundreds of nominees submitted online.

Capture life's haute moments and get the conversation started with Oliver Gal Artist Co.'s Fashion Soup wall art.
View All Stories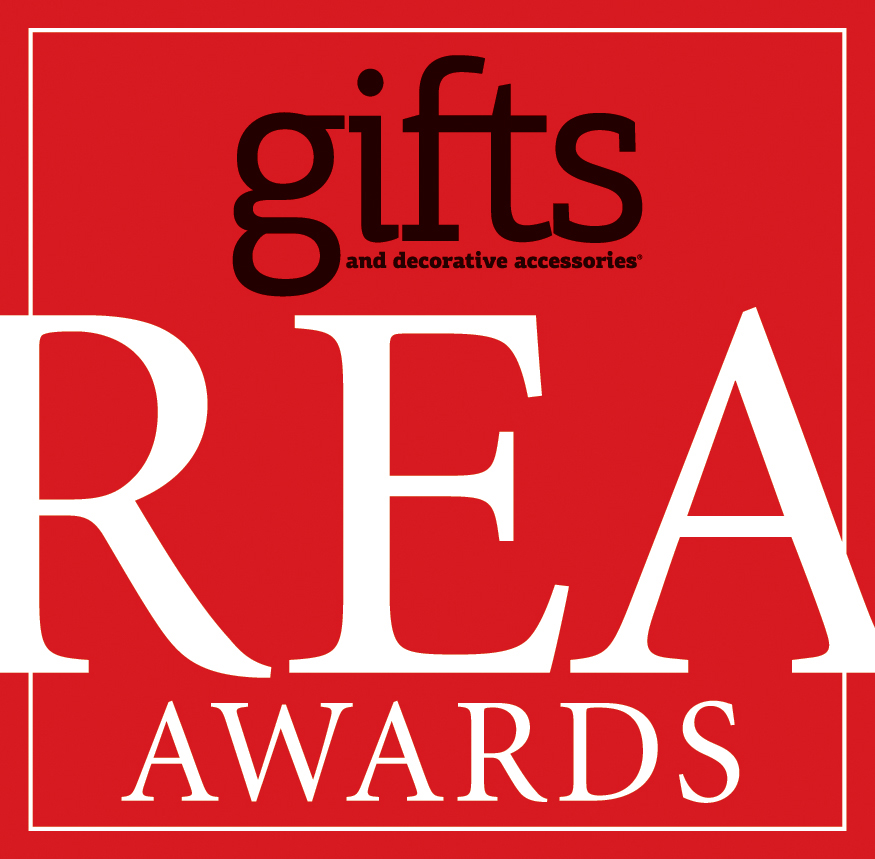 It's time for the 64th Annual Retailer Excellence Awards! Join GDA as we pay tribute to the retailers, manufacturers, sales reps and industry supporters that have excelled this past year. Get your tickets!
View All Slideshows
Savvy Store Solutions

Carol Schroeder

July 29, 2015

Looking over our assortment of Wisconsin-themed products made me think of a wonderful song by the Madison-based songwriting duo Peter and Lou Berryman. As they explain about the writing of "Your State's Name Here, " they perform around the country but usually their songs only feature their home state of Wisconsin. The song was an attempt to create a local song for any state in the Union, and gently pokes fun at the fact that people everywhere are proud of where they live. There has recently been quite a surge in products featuring the shapes of various states, and one ...

Talking Walnut

Pamela Brill

July 23, 2015

Lions, Tigers and Make-Believe Beasts: Fibre-Craft's Crafty Zoon

Are the dog days of summer here already? Sure feels like it out there. After a solid month of swimming at the beach, sleeping late and catching fireflies, the novelty of summer seems to have worn off a bit (or at least, that's how it feels in our house). Sure, my kids love the slower pace, but it doesn't mean boredom doesn't set in from time to time. To keep those creative juices from drying up, I recently introduced my crafty 7-year-old to Fibre-Craft's Zoo 2 Do. This line of craft kits is every kid's ...

Savvy Store Solutions

Carol Schroeder

July 21, 2015

Housewares buyers talk about creating a "dominant assortment" in various categories, but this term (and concept) isn't very common in other retail fields. Thinking about creating a well-balanced assortment can be very helpful in making buying decisions, and in creating a store with a focused look.focused look. Before considering how you plan your assortment, you need to decide on your store's product categories. Tracking sales (and wholesale purchases) by category will let you know whether you are allotting inventory dollars and sales space to the types of merchandise generating the most sales for you. One you have ...
View All Blogs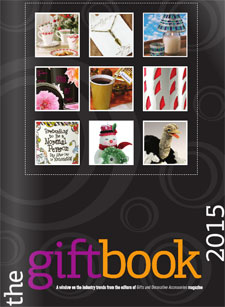 The Gift Book 2015 presents a close look at some 50 important product categories — including several new ones — in the gift, toy and decorative accessories industry. Look back at the digital issue.
The Summer Atlanta International Gift & Home Furnishings Market showcased category and collection expansions across the gift spectrum, with new products designed to bring shoppers into stores this holiday season. For a quick glimpse of what Gifts and Dec editors had their eyes on this July, check out the GDA Atlanta Summer Market slideshow.
View All Slideshows
The company's newest contemporary home theater group features a raspberry leather cover. USA PREMIUM LEATHER
C-1440, C-1432
See why CR Gibson has been a leader in providing eclectic and joyous gifts for over 140 years. From casual dining serveware, to baby gifts and art, this inside look at CR Gibson's Atlanta showroom is only a taste of what they have to offer. Visit www.crgibson.com to view their full line.  

More Videos