Recommend Someone For the First-Ever Century Awards
Savvy Store Solutions

Carol Schroeder

January 9, 2017

"Holidays cast pall over department stores," reads the headline on an Associated Press story by Joseph Pisani. "The future of department stores seems bleak as they close locations — and thus give shoppers fewer options at the mall and more reason to just stay home and shop online," the article states. The demise of department stores is not good news for independent retailers located in malls anchored by one or more of these giants. The decline in traffic will be hard on all the other stores that depended on the department store to draw customers. Pisani quotes Mark Cohen, a retail ...

Savvy Store Solutions

Carol Schroeder

January 4, 2017

Are you ready for the new version of the I-9 form that recently made its debut? Not the most exciting news for the start of 2017, but it's good to know that as of January 22, all employees hired on or after that date must complete the new I-9 form to verify their identity and work authorization. You won't need to redo forms on file. Just continue to follow existing storage and retentions rules for all of your previously completed Forms I-9. The new version includes several changes designed to reduce errors and make it easier for employers ...
View All Blogs
From exclusive Consumer Research to what's trending and why across gift/home categories, the 2017 Gift Book provides consumer and industry insights designed to help inform retail decisions in the coming year. See Details!

More Videos
This week's Editor's Picks are gifts that feature vivacious prints, full of pizazz and spunk.
View All Slideshows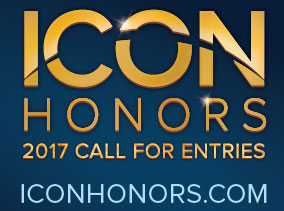 Call for Entries Now Open. No one's more eligible to win than you. Get ready to tell your story! Click to enter!