MacKenzie-Childs expands into the flatware category with two new patterns. More ...
advertisement
NEW YORK – Now in its 69th year, this year's National Stationery Show (NSS) drew in an estimated 10,000 diverse buyers from all 50 states and more than 55 countries worldwide this past month. According to exhibitors, traffic was steady and for many, it was a strong order-writing show. Along with independent retailers, major retailers were in attendance as well, said exhbitors.

Les Interchangeables The Paris Bracelet is handmade in Paris of a stretchable ribbon and accented with Swarovski Elements. The collection is making its U.S. debut with 20 styles in 20 colors.

Turnstyle, a subterranean marketplace coming to New York City will feature 34 shops catering to the estimated 88,000 people who pass through the station during the weekday.

WASHINGTON - Families will spend a projected $4.7 billion on apparel, cards and more for this year's graduates.

NEW YORK - Dena Designs has selected The Joester Loria Group as the exclusive licensing agent for its portfolio of lifestyle brands in baby, children, junior and home.

SAN FRANCISCO - West Coast Longshore workers have voted to ratify a tentative contract agreement with employers represented by the Pacific Maritime Association.

The Lino Collection of cups has been designed to bring form and function together. The thick base of the porcelain mug retains heat, while the fluid shape features a resting place for the thumb to balance easily.

Frederic Duclos finds inspiration in the garden for its Espalier cuff bracelet. (Espalier is from the old French meaning trellis.)
View All Stories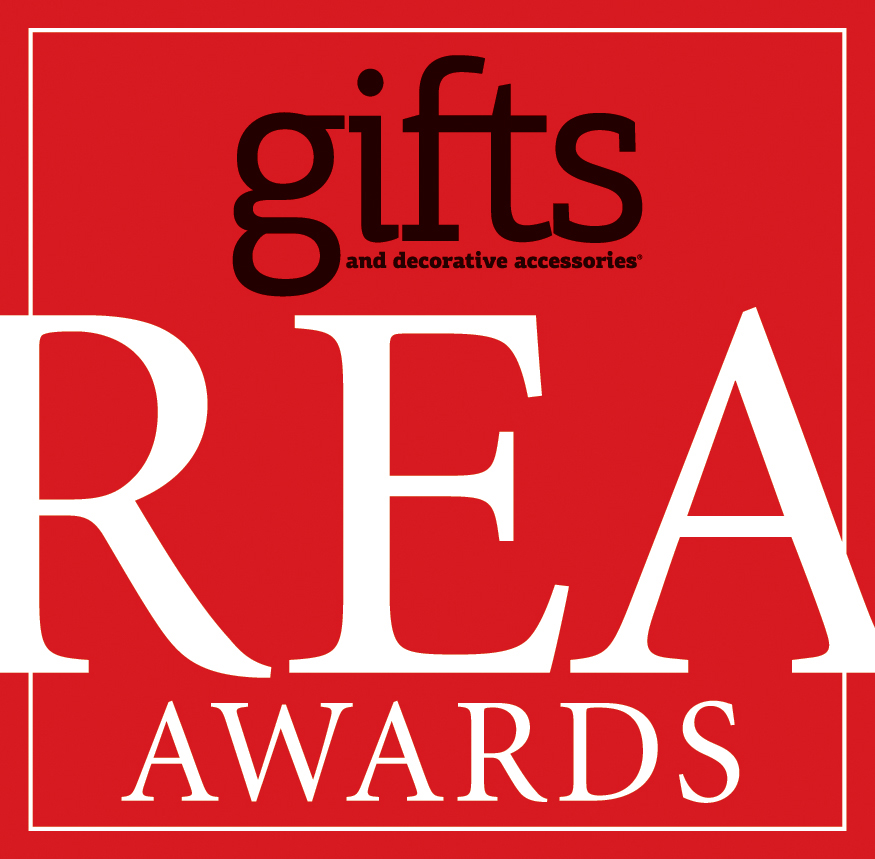 Share your success with Gifts and Decorative Accessories for a chance to be recognized at the 64th annual Retailer Excellence Awards, the oldest and most prestigious honors in the gift industry. Click here to enter!
At this year's National Stationery Show, exhibitors came with everything from handmade greeting cards to tableware and fashion items. Trends seen by GDA editors include everything from embellished cards, social media related humor cards and lots of DIY options, from wedding invitations to adult coloring books.

Check out some of the offerings in this slideshow!
View All Slideshows
Talking Walnut

Pamela Brill

May 28, 2015

Asked and Answered: Mezco Toyz Saul Goodman Figure

Breaking Bad may be over, but the legend of Saul Goodman lives on. If you're a fan of the television series, chances are you've been able to get your fix on this season's spinoff Better Call Saul, starring the legal eagle himself. My husband and I get a kick out of watching this guy make a silk purse out of a sow's ear, so to speak. I don't know what pains me more: his makeshift law office in the back of a nail salon or his sad attempt at trying to connect with people other ...

Savvy Store Solutions

Carol Schroeder

May 27, 2015

It is an acknowledged fact that the location of a store is key factor in its success. You need proximity to an adequate pool of potential customers. Transportation and parking are important factors in getting these customers into your shop. But what about the question of whether you should lease or own your store's location? An informal survey of long-standing retail businesses (like ours) shows that one common denominator in the shop's success is often owning the store's premises instead of being at the mercy of a landlord. The volatile rental market for commercial real estate frequently ...

Savvy Store Solutions

Carol Schroeder

May 20, 2015

Spendthrift is a confusing word—it sounds like it should refer to thrifty spending, but it actually applies to a person who spends money in an extravagant, irresponsible way. And while we might think that shoppers with buyer's remorse are spendthrifts, there are many other causes. Buyer's remorse sets in when a customer gets home with a purchase that they wish that they hadn't made. This could be because of financial reasons, or the disapproval of a spouse or family member. Or perhaps the item was purchased to alleviate a bad mood, or even as a display ...
View All Blogs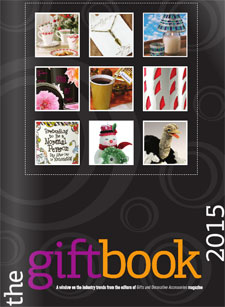 The Gift Book 2015 presents a close look at some 50 important product categories — including several new ones — in the gift, toy and decorative accessories industry. Look back at the digital issue.
Week of May 4, 2015

For more editors' picks visit our Daily Picks and Products.
View All Slideshows
The company's newest contemporary home theater group features a raspberry leather cover. USA PREMIUM LEATHER
C-1440, C-1432
See why CR Gibson has been a leader in providing eclectic and joyous gifts for over 140 years. From casual dining serveware, to baby gifts and art, this inside look at CR Gibson's Atlanta showroom is only a taste of what they have to offer. Visit www.crgibson.com to view their full line.  

More Videos