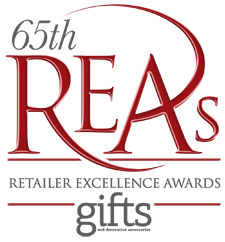 It's Time to Enter the 65th Annual REAs!
Retailers share your success with Gifts and Decorative Accessories for a chance to be recognized at the 65th annual Retailer Excellence Awards.
See details!
Savvy Store Solutions

Carol Schroeder

May 23, 2016

Retail of the Future? There was once a time when it seemed far-fetched to imagine people being able to flip through dozens of items with a quick movement of their fingers. And then in 1861 the mail order catalogue was invented by Welsh entrepreneur Pryce Jones. That was followed, of course, over a century later by the invention of the Internet, which allows customers to flip through dozens of items with a quick flick of their fingers on their computer mouse. And now we are getting a glimpse at what the future may hold next for retail—shopping via virtual ...
View All Blogs