Add a burst of sunshine to a room's decor. More ...
advertisement
Mealtime stacking set is inspired by vintage ceramic dinnerware for kids.

LOS ANGELES – Things have shifted in Los Angeles. Entering this year's summer market season, there was more talk of product to celebrate the legalization of gay marriage, while expanded collections of locally made goods gave buyers something a little different. L.A. Mart also felt a bit fuller with former tenants of the California Market Center, and more change is to come for the Los Angeles market, including the CMC and the California Gift Show.

A gift-in-a-gift that can bring years of gardening enjoyment! Plantable wrapping paper is seeded with a colorful blend of flowers designed to attract butterflies.

Monica Loving, vice president of vendor relationships for Ivystone, has been busy as a result. Gifts and Decorative Accessories caught up with Loving for the June issue's Gifted Women feature. Following is the expanded interview with more insights into how Loving got her start in the industry, what she finds inspiring and her insights on the gift industry.

These Yoga Frogs from Roman bring a new meaning to garden mediation.

WASHINGTON – Facebook is the top acquisition platform for 25 percent of retailers, according to a study conducted by Shop.org, Forrester Research Inc. and Bizrate Insights.

LAS VEGAS – Be Original Americas will host a panel discussing the impact of counterfeit goods within the industry at the Las Vegas Market Center during the upcoming summer market.

NEW YORK—Intelex Group, the creators of the Warmies range of heatable soft toys, has announced the recent appointment of Mr. Scott Wehrs as President of their North American division, Intelex USA LLC.
View All Stories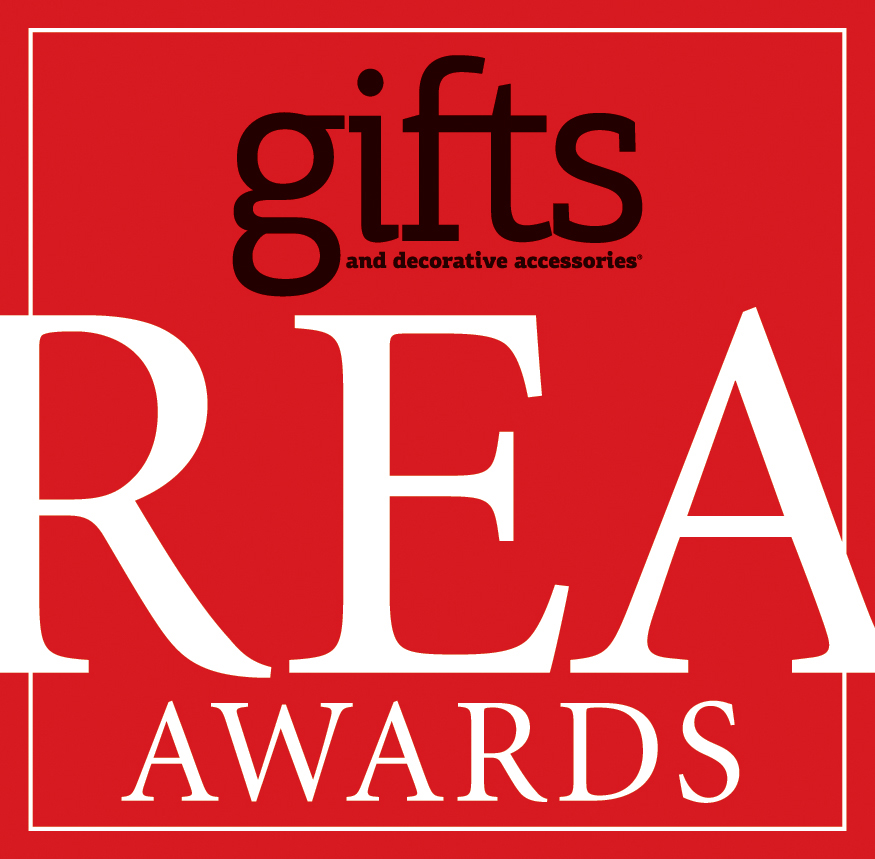 It's time for the 64th Annual Retailer Excellence Awards! Join GDA as we pay tribute to the retailers, manufacturers, sales reps and industry supporters that have excelled this past year. Get your tickets!
View All Slideshows
Talking Walnut

Pamela Brill

July 23, 2015

Lions, Tigers and Make-Believe Beasts: Fibre-Craft's Crafty Zoon

Are the dog days of summer here already? Sure feels like it out there. After a solid month of swimming at the beach, sleeping late and catching fireflies, the novelty of summer seems to have worn off a bit (or at least, that's how it feels in our house). Sure, my kids love the slower pace, but it doesn't mean boredom doesn't set in from time to time. To keep those creative juices from drying up, I recently introduced my crafty 7-year-old to Fibre-Craft's Zoo 2 Do. This line of craft kits is every kid's ...

Savvy Store Solutions

Carol Schroeder

July 21, 2015

Housewares buyers talk about creating a "dominant assortment" in various categories, but this term (and concept) isn't very common in other retail fields. Thinking about creating a well-balanced assortment can be very helpful in making buying decisions, and in creating a store with a focused look.focused look. Before considering how you plan your assortment, you need to decide on your store's product categories. Tracking sales (and wholesale purchases) by category will let you know whether you are allotting inventory dollars and sales space to the types of merchandise generating the most sales for you. One you have ...

Talking Walnut

Pamela Brill

July 20, 2015

Who doesn't love baby clothes? While my kids have well out-grown their onesies and footed PJs, I just can't part with a few choice items of when they were younger. (In fact, a cardigan sweater with multi-colored buttons is now being worn by a stuffed teddy bear!). For moms who can't get enough of those sweet baby basics comes a line designed by a name they may already know. Aden+anais, makers of swaddling blankets, bibs, burp cloths and more, are now lending their expertise to a just-launched layette line. Made from their signature muslin cotton, a ...
View All Blogs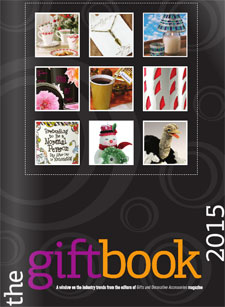 The Gift Book 2015 presents a close look at some 50 important product categories — including several new ones — in the gift, toy and decorative accessories industry. Look back at the digital issue.
The Summer Atlanta International Gift & Home Furnishings Market showcased category and collection expansions across the gift spectrum, with new products designed to bring shoppers into stores this holiday season. For a quick glimpse of what Gifts and Dec editors had their eyes on this July, check out the GDA Atlanta Summer Market slideshow.
View All Slideshows
The company's newest contemporary home theater group features a raspberry leather cover. USA PREMIUM LEATHER
C-1440, C-1432
See why CR Gibson has been a leader in providing eclectic and joyous gifts for over 140 years. From casual dining serveware, to baby gifts and art, this inside look at CR Gibson's Atlanta showroom is only a taste of what they have to offer. Visit www.crgibson.com to view their full line.  

More Videos