Best-Selling Author Erik Qualman Gives Digital Tips

During AmericasMart Atlanta digital guru Erik Qualman spoke about digital strategies. Before his presentation on Friday, July 14, Qualman sat down with Lenise Willis, editor in chief of Gifts and Decorative Accessories, to answer a few questions for storeowners, including, "What's the worst mistake a storeowner can make on the web?"

More Videos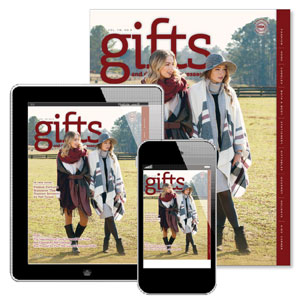 See the July 2017 issue of Gifts & Dec. In this issue... Fashion forward, Repurpose That, Sumer Inventory for Fall Trends. Plus: The importance of local fare and fair trade, Are customer still coloring and Tea (Towels) for two: The latest in gourmet gifts. Get details!
GiftRap

GiftRap

July 20, 2017

This Week's Picks: On-the-Go Coffee, Sweet-Scented Sachets, and Trendy Games

Here's a clue to just a few of what we've been crushing on as of late.From trinkets to bracelets, we think they're all great.So don't be blue when you don't know what to do.Just listen up and follow our tool on the latest gifts you should get into. Working at Gifts and Decorative Accessories is like living every day as a holiday. Searching for the latest new products feels a lot like shopping, and receiving samples in the mail feels a lot like our birthdays. We love what we do. We love ...

Strategic Insights

PBM Strategic Insights

July 18, 2017

Crowdsourcing: A different way of doing business

When companies crowdsource, they use an external group of people (a crowd) to obtain a needed service or idea. Different than outsourcing, crowdsourced work comes from an undefined public rather than a specific group. While first officially coined in a 2006 article by Wired magazine, the earliest example can be argued back to the mid-1800s with the collection of words for the Oxford English Dictionary when a group known as the Philological Society contracted more than 800 volunteer readers to collect words from all available books and document their usages. Click here to get complete details.
View All Blogs
From exclusive Consumer Research to what's trending and why across gift/home categories, the 2017 Gift Book provides consumer and industry insights designed to help inform retail decisions in the coming year. See Details!
Trend Spotting at AmericasMart

Soft watercolors, bright citrus and traditional rustic holiday are among the trends spotted by Gifts and Decorative Accessories' editors during AmericasMart Atlanta July 11-14. Sunflowers and lemons brighten, pastel watercolors soften, rustic textures and colors evoke nostalgia, and a plethora of products celebrate and empower "her." Check out these trends for the latest in product design this season.
View All Slideshows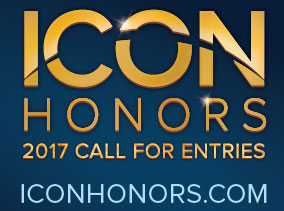 Call for Entries Now Open. No one's more eligible to win than you. Get ready to tell your story! Click to enter!