This trio of silver stars is not only decorative but are useful holiday wall hooks as well. More ...
advertisement
Julie Marie Chavez has taken charity to a whole new level, one bracelet (and one retailer) at a time.

ATLANTA—The Panama City Beach Gift Show will return to the Boardwalk Beach Resort for the October 13-15, 2015 edition, to bring retailers a selection of the Gulf Coast tourist trade, moving from a Wednesday - Friday format to a Tuesday - Thursday schedule.

DALLAS—The Dallas Total Home & Gift Market kicked off summer market season with something akin to fireworks last week, as the country prepares for the upcoming Fourth of July holiday. The market reported record-breaking attendance for the first day of the show. New store attendance was up by more than 5 percent, with substantial increases from California and the Southeastern United States.

Add some fun and flair to the typical fruit arrangement with this generously sized fruit serving bowl showing off some favorite fruits and featuring a distinctive technique of colored glass and metallic finishes.

GREENSBORO, NC — Longtime Furniture/Today News Editor Jay McIntosh died Friday, June 26, after battling cancer for two years. He was 60. McIntosh joined Furniture/Today in 1991 as a staff writer from the Charlotte Observer in Charlotte, NC, where he was a business writer.

Charlotte, NC – Accessories Resource Team (ART), the creative home furnishings network, has announced the vendors participating in the ART Card Program during the upcoming Summer 2015 Atlanta Market.

NEW YORK - The Specialty Food Association named the winners of this year's sofi Awards during this year's 61st Summer Fancy Food Show in New York City.

LAS VEGAS - Las Vegas Market and ASD Marketweek have partnered for the first-ever collaboration, which will combine the collective resources of the two major tradeshows.
View All Stories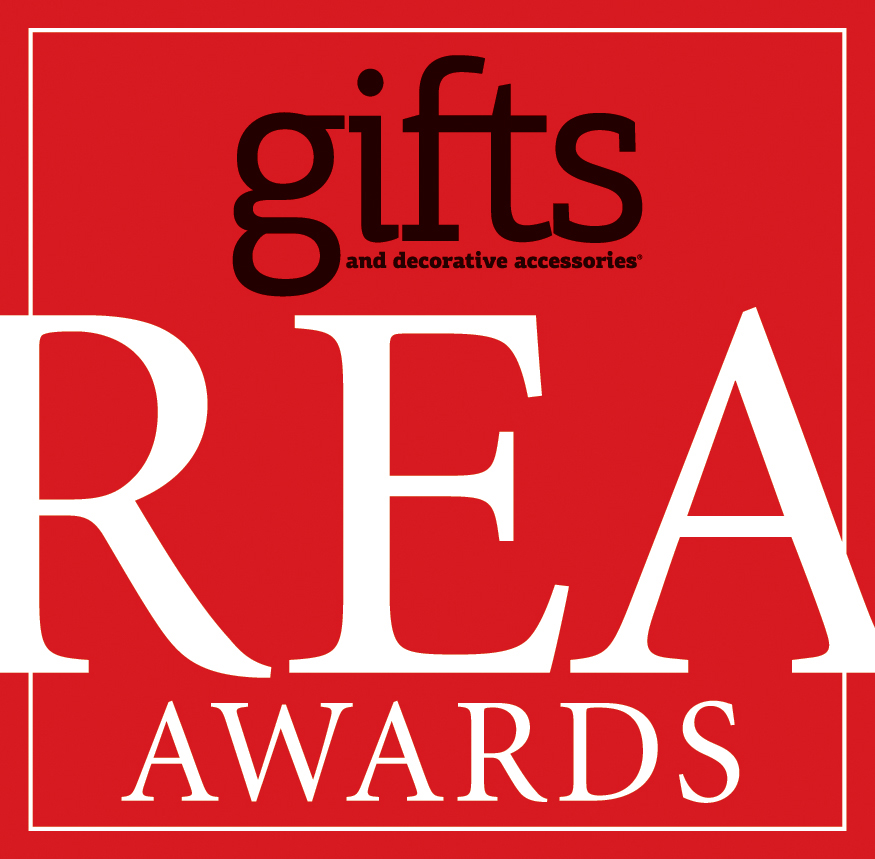 It's time for the 64th Annual Retailer Excellence Awards! Join GDA as we pay tribute to the retailers, manufacturers, sales reps and industry supporters that have excelled this past year. Get your tickets!
At the Dallas Total Home & Gift Show in June, from showcases to exhibitors to vendor lines to collections, there was lots of "new" to see, as retailers ready inventories for the holiday fourth quarter. Flip through our Dallas Direct from Market slideshow for a sneak peek of what's on offer for the back half of the year!
View All Slideshows
Savvy Store Solutions

Carol Schroeder

July 1, 2015

Five Challenges to Retail Success

Challenges or opportunities? It's a matter of perspective. Applying energy and enthusiasm will go a long way towards overcoming these obstacles in the path of running a successful store. 1) Lack of capital - Managing a shop's funds is always difficult, because it's often impossible to predict sales (and thus income) accurately. But controlling your inventory levels, i.e. the amount of capital tied up in stock, is one key factor to making sure that you have enough money to pay your bills. Make a budget for inventory purchases and other expenses so that you don't accidentally ...

Offbeat News

Chris Nicely

June 29, 2015

Want to sell your love potion, voodoo doll, or hex online? Be careful of what you promise, because online handmade marketplace Etsy has recently revised its rules on purveyors of all things metaphysical, from charms and hexes to potions and tarot card readings and other "metaphysical services".The changes to Etsy's sale of services policy were made in early June, and now expressly disallow: "Any metaphysical service that promises or suggests it will effect a physical change (e.g., weight loss) or other outcome (e.g., love, revenge) is not allowed, even if it delivers a tangible item ...

Talking Walnut

Pamela Brill

June 26, 2015

Raise Your Glass: Katesplace Kupp'

We recently took a stroll down memory lane watching videos of when my girls were toddlers. It's hard to believe they were once that young–no backtalk, just babble–and so fiercely independent (or at least trying to be). I remember so well how determined my older daughter was to drink out of her own cup, minus the top. And if my well-worn kitchen floor is any indication of just how many spills of knocked-over drinks I've cleaned up, well…let's just say there's a reason for all those stains. If you have an equally determined ...
View All Blogs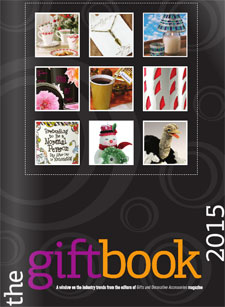 The Gift Book 2015 presents a close look at some 50 important product categories — including several new ones — in the gift, toy and decorative accessories industry. Look back at the digital issue.
Week of July 6, 2015

For more editors' picks visit our Daily Picks and Products.
View All Slideshows
The company's newest contemporary home theater group features a raspberry leather cover. USA PREMIUM LEATHER
C-1440, C-1432
See why CR Gibson has been a leader in providing eclectic and joyous gifts for over 140 years. From casual dining serveware, to baby gifts and art, this inside look at CR Gibson's Atlanta showroom is only a taste of what they have to offer. Visit www.crgibson.com to view their full line.  

More Videos