advertisement
Las Vegas Market Debuts New Showroom Technology

  More Videos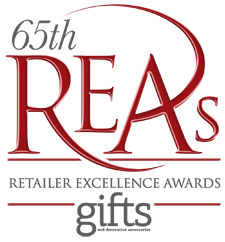 It's Time to Enter the 65th Annual REAs!
Retailers share your success with Gifts and Decorative Accessories for a chance to be recognized at the 65th annual Retailer Excellence Awards.
See details!
Talking Walnut

Pamela Brill

April 28, 2016

Taking Care of Business: Critter Litter

Happy Earth Day! If your weather is as nice as ours is today, it's the perfect opportunity to get outside and enjoy the fact that spring has finally sprung. If April showers have upended your outdoor plans, then a good book may be just the ticket. Yesterday, I had the privilege to read to a class of second graders for an Earth Day celebration, and one book in particular captivated this rambunctious crew. Critter Litter: See What Animals Leave Behind masks itself as an educational read with a hidden surprise on each page. Each photo spread is dedicated to ...
View All Blogs