ASTRA Names Best Toys of the Year
Chicago - The
American Specialty Toy Retailing Association
(ASTRA) unveiled its 2011 Best Toys for Kids list, which includes 22 products in 12 categories.
Pretend role play finalists, including winners Calico Critters Caravan Family Camper by Intl. Playthings and Healthy Gourmet Salad for Green Eaters by Hape, were displayed at the ASTRA Marketplace and Academy.
Categories include Early, Doll, Role, Fantasy, Constructive Arts, Game, Scientific, Active and Classic play. Companies honored include Hape, Intl. Playthings, Corolle, Manhattan Toy, Playmobil, Creativity for Kids, Ohio Art/Kawada, Tegu, The Orb Factory, Klutz, Blue Orange Games, Plasmart; ThinkFun Inc., Be Amazing, Thames and Kosmos, Spooner Inc., Zing, Learning Resources and Harrisville Designs. For the complete list,
click here
.
The winners were chosen by ASTRA member retailers' votes at the ASTRA Marketplace and Academy, held last week in Anaheim, CA. (The 54 finalists were, in turn, selected from over 800 nominations by retailers.) This was the first time that voting at the show was conducted online, via a password-protected system.
Specialty stores can leverage the list via free press release templates and four-color, four-page professionally designed flyers - the first 100 copies are free to ASTRA members. In addition, ASTRA will provide national media placement and "mommy blogging" about the list and Neighborhood Toy Store Day (Saturday, Nov. 12) aimed at consumers.
Related Content By Author
Enter the First-Ever Century Awardsc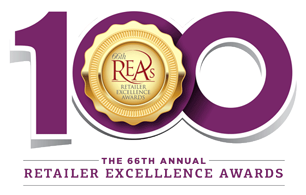 Gifts and Decorative Accessories is now accepting submissions for the brand new Century Awards, to be presented at the 66th annual Retailer Excellence Awards event on August 20.