Women Of Distinction
Presenting the winners of this year's Wonder Women of Toys awards.
Jane Kitchen, April 1, 2010
On Feb. 14, 2010, Women in Toys and Playthings magazine presented the Wonder Women of Toys Awards at a ceremony in New York City.
The sixth annual event celebrated female executives for their outstanding contributions to the children's toy, licensing and entertainment industries as determined by nominations submitted by industry members and voted upon by Women In Toys' Advisory Board members.
Recipients were honored in the categories of Manufacturer, Retailer, Licensor, Licensing Agent, Inventor/Designer, Entrepreneur, Green, Social Networker and Women To Watch, a category recognizing women of growing influence in the industry.
MANUFACTURER

Bryony Bouyer
SVP Entertainment & Licensing, Hasbro
Since 2004, Bryony Bouyer has been responsible for expanding Hasbro's iconic toy and game brands, including Transformers, Littlest Pet Shop, Nerf, My Little Pony, Tonka, Playskool and Hasbro Games, into the global marketplace.
Bouyer attributes her success to the connections and relationships that she and her team have created with both retailers and licensees, which have resulted in re-inventing, re-igniting and re-imagining Hasbro's brands.
"We never stand still on any of our core brands," says Bouyer. "It's a constant reinvention."
Under Bouyer's direction, the Transformers brand has grown to include more than 400 licensees, and is expected to grow even bigger and better with the upcoming release of the franchise's next movie, Transformers 3.
Similarly, Bouyer has driven the explosive growth of the Littlest Pet Shop licensing program to include more than 175 licensees in categories from apparel and accessories to publishing, video games and home décor. My Little Pony already boasts more than 100 licensees, but with a television program set to debut in the fall, Bouyer will oversee its anticipated growth as well.
"The opportunity is the challenge," says Bouyer. "We have a relatively small team, and it's a challenge to ensure that we're really managing the brand, and focusing on that core consumer we want to go after."
With a background in marketing, Bouyer brings a fresh perspective to the licensing business in her role with Hasbro.
"Licensing is marketing," she explains. "It's just a different way to bring product to the consumer."


RETAILER

Bernadette Voelker
Toy Buyer, QVC
Bernadette Voelker has been with QVC for 11 years, but spent the past three in the toy area, where she has helped reinvent and revitalize the category, integrating fresh programming with topical products to establish QVC as a toy retailer to be reckoned with.
Voelker worked closely with Nickelodeon in 2009 to create an hour-long program dedicated to celebrating the 10th anniversary of SpongeBob SquarePants, which showcased key SpongeBob products in a Bikini Bottom-themed set.
Voelker has also worked to refresh the Santa's Workshop programming on QVC, which points customers to a selection of the hottest and best toys in anticipation of the holiday season. The sets are designed to look like a home, allowing the hosts to demonstrate and showcase the toys in what feels like a consumer's living room, often with children playing with the products on set.
"We try to bring it to life," explains Voelker.
Voelker has also been instrumental in working with manufacturers to create "sneak peeks" at some of the hottest upcoming toys about to hit the market, allowing QVC to launch these toys early in the season—and save consumers the hassle of waiting in long lines.
"We've established some really solid relationships with the toy vendor community, and now they're looking at QVC as a launch environment," says Voelker.


LICENSOR

Ann Kearns
Vice President, Licensing, Global Toys – Sesame Workshop
Ann Kearns first joined Sesame Workshop as a college intern; more than 35 years later, she heads up the Workshop's Global Licensing program.
"I'm most proud of how we've grown the licensing business for Sesame Street in the toy category and been able to maintain a successful, healthy business," says Kearns.
Kearns worked first in the Workshop's outreach department, assisting with activities of 14 field offices around the United States. Soon after, she moved to the company's products division, working her way up through several successive management positions before being appointed Vice President Licensing for the United States. Over the years, she has managed several categories for Sesame Workshop, including publishing, music and video, apparel and accessories. In 2003, she was named Vice President, Licensing for Global Toys, taking on the Workshop's first entry to a global licensing strategy.
Kearns says she benefited greatly from mentoring during her career, and so tries to pass that on to the people she works with and the industry at large. She is also a strong proponent of toy safety, and says she has always been at the forefront of looking at toy safety for Sesame Workshop's products, often adopting standards before they became popular.
Sesame Workshop celebrated its 40th anniversary in November 2009, and Kearns is proud to have been along for much of the ride.
"It's quite a statement as a brand to have been around that long, maintain our strength and grow our licensing business," says Kearns. "My plan is to continue that."


INVENTOR/DESIGNER

Leslie Scott
Director, Oxford Games
Leslie Scott was only 18 when she designed what became the best-selling game Jenga while playing with her 5-year-old brother's building blocks. And while it took a bit of time before she realized she had a hit game on her hands, it was the beginning of a lifetime career in game design and publishing.
"I didn't sit down and design a product to take to market," Scott explains, "but I realized somebody should take it to market, and why not me?"
She founded Oxford Games, one of the first companies to take traditional board games to the gift market, and has built a career specializing in games for gift stores, book shops and museum stores.
Over the past 30 years Scott has devised and published almost 40 games in addition to Jenga, including Ex Libris, Anagram, Tabula and Bookworm, a game commissioned by the Bodleian Library and inspired by the Opie Collection of children's books.
Raised in Africa, Scott came from a family that played a lot of games. While she says the inspiration for each game is different, her philosophy in designing these varied games is always one that focuses on the core mission of games: to provide social interaction.
"A game is something that provides you with a fun, albeit challenging, way of socializing," explains Scott. "…After a while, quite often whether you're going to win or lose doesn't become the point."
Scott has authored a book about her experiences entitled About Jenga: The Remarkable Business of Creating a Game that Became a Household Name, and is currently at work on a second book. She is also busy at work learning more about electronic games in order to bring her talents and philosophy to that area of the entertainment spectrum.


LICENSING AGENT

Patti Becker
President, Becker Associates
Patti Becker has been working in the toy industry for more than 30 years, most recently as President and Founder of Becker Associates, a full-service agency providing product development, sourcing, licensing and marketing consulting services to children's product manufacturers around the world.
Becker saw the licensing industry poised for growth in 2002, when she founded Becker Associates.
"In the past, I'd focused more on proprietary toys," she says. "But I saw the industry as needing more experience in terms of the licensing side."
Becker has always been ahead of the curve; her Master's thesis, "The Marketing of Toys in the 19th, 20th and 21st Centuries," predicted the growth of global toy marketing.
Today, Becker's extensive background in licensing, intellectual property, and contract negotiation and enforcement make her a highly sought-after marketing consultant and licensing agent. Her skill set and experience in the toy industry means that Becker Associates is the rare agency that handles all aspects of licensing.
"It's very unusual for a licensing agent to be both the product developer and someone who can go out and make the deals," Becker explains.
Becker has developed or licensed many evergreen properties, including Othello, Gumby, Pokey and Barrel of Monkeys, and she has worked with Fortune 500 licensees including Mattel, Fisher-Price, Hasbro and Bandai.
Becker is also a consultant to the Toy Industry Association, and for the past three years has been president of Women in Toys. Under her leadership, WIT has seen tremendous growth worldwide.
"I'm proud of how I've utilized my expertise and the relationships I've developed over 30-plus years of international licensing to transform WIT from a U.S. organization into an international organization, with members in 23 countries on five continents," says Becker.


ENTREPRENEUR

Melanie Corpstein
Founder and Creator, Adorable Originals
Twenty years ago, Melanie Corpstein was looking for a unique birthday present for her niece—not a new business venture. But when she failed to find something that fit the bill, she decided to make a hand-designed, hand-painted T-shirt, and that was the beginning of Adorable Originals.
"I didn't plan on making a business out of it, but it just so happened it became demand-driven," says Corpstein.
The T-shirts were such a hit at the party that other moms asked her to make them, and word of mouth took over from there. Soon, she was selling to local stores in Arizona, then branching out both nationwide and worldwide within a year.
"I've had to pull from every bit of business experience I've ever had to make this successful," says Corpstein.
And successful it's been. In 2002, Corpstein decided to take the hand-painted characters from her T-shirts and give them new life as plush dolls. These eight Adorable Original dolls brought Corpstein's company into the toy industry, but in 2006, inspired by the loss of her best friend to anorexia, Corpstein strove to take her dolls one step further.
The Adorable Girls line of plush dolls evolved from the first line of Adorable Original dolls, says Corpstein, but they do more than look adorable: they teach girls that beauty is on the inside.
"There weren't any dolls on the market sending a positive message," she says. "The industry needed a doll that sent a positive message, but was still fun and trendy."
Corpstein says while she's had tremendous success with her line of T-shirts over the past 20 years, she expects her doll business to exceed those numbers. She is currently working on three books with Adorable Girl characters, and pursuing licensing deals.
"We're making an impact and moving in a big way into the toy industry," she says.


WOMEN TO WATCH

Genna Rosenberg
SVP Corporate Communications & Investor Relations, Jakks Pacific
As Senior Vice President of Corporate Communications & Investor Relations for Jakks Pacific, Genna Rosenberg is responsible for the publicity of more than 4,000 products.
"I handle a pretty enormous portfolio of products," says Rosenberg.
Rosenberg first handled public relations for Jakks through an outside agency, but in 1999, they brought her in-house full-time. During her tenure at Jakks, Rosenberg has worked to integrate 11 acquisitions into Jakks' infrastructure, and has been the company spokesperson and its public face.
She has also spearheaded Jakks Cares, the company's philanthropic division, where she has directed donations of more than $40 million worth of toys and school supplies to needy children in the past 10 years. In her hands-on role, Rosenberg oversees all aspects of Jakks' Corporate Social Responsibility Programs, including both in-kind and monetary giving, sponsorships, environmental initiatives, corporate citizenship, and employee engagement.
"My biggest personal accomplishment has been creating meaningful partnerships that help us get the greatest number of toys to kids in need," says Rosenberg.
In addition to the PR and philanthropic sides of her job, Rosenberg also manages investor relations for Jakks, and works directly with institutional investors. She is a board member of the Toy Industry Association and Camp Ronald McDonald for Good Times.
Rosenberg studied both journalism and women's studies as an undergraduate, both of which she feels prepared her for her career with Jakks.
"My career has followed an interesting path that has led me full circle," she says.


GREEN

Ewa Martinoff
Founder, Shains
Stuck in Los Angeles traffic one afternoon two years ago, Ewa Martinoff looked down at her Dell wrist strap and found inspiration.
"It was at the height of the Livestrong bracelets," she explains, "and I thought, 'What if you have your own statement to make?' I wanted to empower people."
After a discussion with her then 15-year-old daughter about the importance of the environment and the need for more green products, Ewa Martinoff left her job in corporate marketing and launched Shainsware, a line of hip, colorful, customizable green accessories.
"I had been watching how entrepreneurs had made a difference in the country," says Martinoff. "Having been in corporate life for 30 years, I knew I had to do something different."
Shains' products are made from recycled and recyclable content, and include letters, numbers and icons that can be interchanged on a variety of accessories, including bookmarks, bracelets, necklaces, belts and key chains. They are fully customizable, encouraging their core tween audience to create their own message, and available in 12 vibrant colors with environmentally appropriate names like poppy, grass, sun, sky and lake.
Just two years into the business, Shainsware products are in more than 600 stores in the U.S., and distributed in five countries. Martinoff reports that business grew 30 percent in 2009 and was on track to grow another 25 percent in the first quarter of 2010.
"Every day brings a new opportunity to build the business," she says.


SOCIAL NETWORKER

Lisa Orman
Founder & President, KidStuff Public Relations
For the past three years, KidStuff PR President Lisa Orman has been tapping into the power of "mommy bloggers" for her clients, using this new form of media in creative and successful ways.
As one of the pioneers in using bloggers for PR campaigns, Orman established relationships with many of the most influential mommy bloggers early on. Since then she's helped many mommy bloggers better their own images and establish themselves as legitimate media.
"Many people have a tainted view of [mommy bloggers] as people who only want free products," says Orman. "I want the mommy bloggers to realize that there is that impression out there, and they have to battle back against that."
Orman has also established well-followed Twitter and Facebook pages, and posts all of her client and agency news on both. For a recent campaign, Orman reports that more than 10,000 mom readers of the various blogs she works with made comments on her client and its products, translating into 10,000 moms directly introduced to the client from mom to mom.
Orman keeps careful track of bloggers' interests, the ages of their children, and their children's interests.
"Taking the time and care to find out about them…is helpful to both of us," she explains.
She has also vetted more than 200 bloggers with qualitative and quantitative criteria to separate the legitimate from the amateur, and is constantly reevaluating. "It's the most dynamic part of the 3,500 people on my media list. On a daily basis, there are people coming on and off the list," says Orman. "But it's worthwhile."

Related Content By Author
Subscribe to
Gifts & Dec Direct
Receive the news you need to know about the trends in the industry delivered right to your inbox.


AmericasMart ICON Honorees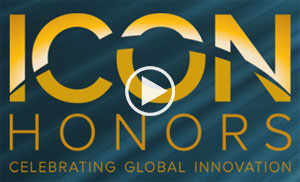 Excellence and superior achievement in the home and gift industry were recognized in July at AmericasMart's eighth annual ICON Honors. Enjoy these video stories celebrating the 2017 award recipients: Spicher and Company, Bloomingville, Wolf Gourmet, Her Majesty's English Tea Room, Kurt S. Adler, Inc., and Chris Rosse, Rosse and Associates. See the videos!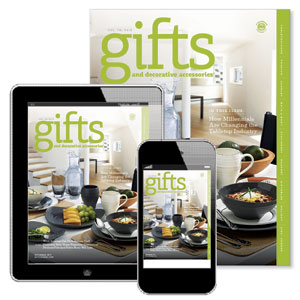 See the September 2017 issue of Gifts & Dec. We look at how Millennials are changing the tabletop industry, plus what retailers can do to reduce theft. Get details!