South Africa
Megy Karydes, December 1, 2009
With its powerful connection to nature and intense creative energy that spills over into its handmade products, there is a growing focus of attention on Africa. And for the South African government, organizing the South African Handmade Collection (SAHC) tradeshow was an important step in shining the global spotlight on its handicrafts industry.
Held in August 2009 in Johannesburg, South Africa, the South African Handmade Collection is also an important step by the government toward helping its people develop viable businesses to increase its economic development.
To broaden the show's reach on a global scale, the South African government also hosted a group of international buyers at the show. The buyers, all involved in fair trade, hailed from Germany, the Netherlands, Japan and the U.S. Among the goals of fair trade, the most important one is that it is an international movement dedicated toward eradicating poverty by providing a fair wage to artisans in developing countries.
"The South African government seeks to develop and strengthen not only the crafters and their business, but the entire communities within which they operate," said Charles Manuel, Consul Economic with the South African Consulate General in Chicago, who accompanied the U.S. buyers to assist in navigating the marketplace and country's culture.
"The SAHC is a market access program," added Manuel. "It is part of a government initiative targeted at accelerating the economy, creating much-needed jobs and alleviating poverty."
The government works with artisans in rural areas to help them gain access to key markets, such as hosting them at trade shows like SAHC. In many cases, it pays their way to the show to introduce their products to a wider market.
More than 200 colorful booths filled with handmade gifts, home accessories, jewelry and textiles (an increase from just 35 booths a few years ago) populated the convention center. There was everything from the bold and colorful wire baskets for which South Africa is known, to ceramics, beaded jewelry and wooden bowls. And the artisans themselves manned their booths, demonstrating their crafts and prepared to detail on how their products came to life.
By exposing international buyers to riches of South African artisanry and helping its artisans increase their ability to export to a global marketplace, the South African government is helping to develop opportunity for its people while reinforcing the fact that well made handicrafts and giftwares have universal appeal.
Related Content By Author
Enter the First-Ever Century Awards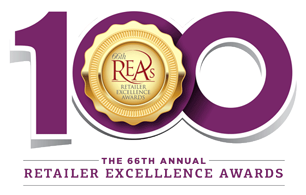 Gifts and Decorative Accessories is now accepting submissions for the brand new Century Awards, to be presented at the 66th annual Retailer Excellence Awards event on August 20.
The Countdown to the ICON Honors Continues featuring Christophe Pourny

More Videos