Urban renewal
Manufacturers look to the hood for new toy ideas
Maria Weiskott, September 1, 2003
MIA: nearly 1 million U.S. kids living in suburbia.
There's no deficit of kids in U.S. cities, though. At the millennium's turn, they out-polled their country cousins by some 1 million compared with 1990, according to U.S. Census data.
The impact of this demographic shift is hitting retail shelves in a big way, with toys now joining fashion and other products depicting urban and hip-hop culture. According to their manufacturers, this new genre of toys is flying off the shelves, at least in large metro areas. And if the strategies of these same manufacturers are sound, they will fly off the shelves in suburban towns as well, thanks to MTV and a host of other entertainment enticements.
Among some of the recent hits are Jada Toy's line of Dub City vehicles, which, with lots of chrome, snappy rims and color, are reminiscent of the inner city. Also in this genre are the incredibly popular Homies. Brainkids of artist David Gonzalez, these mini figures depict Latinos and Latinas.
Other manufacturers are counting on the play value of their offerings as well as their collectibility: RMZ yo-yos from Uni Toys—the "rim" keeps spinning even when the yo-yo stops—and DSI's DJ Skribble's Spinheads, for example.
At the Spinheads introduction at TRU Times Square in Manhattan, DSI product development executive Chris Bartling touted the new "play pattern" offered by the toy.
Noting that the tween market is driven as much by MTV these days as by sports heroes, he said that DJ Skribble, the inspiration behind the Spinheads musical products, is the "Tony Hawk of DJs." Noting that "over 80 percent of U.S. homes have access to cable TV," and therefore to MTV, he said he thinks the toy will do equally well throughout the country.
Eighty-percent cable access, however, may not translate into a comparable approval rating on toys for kids that depict mature urban lifestyle.
On the other hand, this is not the first time manufacturers have experimented with this trend, recalls Paul Kurnit, industry consultant and president/founder of KidShop. Back in the late 1980s, he tells PLAYTHINGS, Hasbro created Jem, a 12-inch fashion doll with a "back story. She was a businesswoman by day and leader of a rock band, Jem and the Holograms, by night." The band's competitor group was the Misfits, comprised of three punk-oriented dolls. "Think 'KISS' for girls," he quips. Kurnit says the dolls made $50 million in their first year.
The new Flavas line of "aspirational" dolls from Mattel—both male and female—depict quite an array of urban/hip hop teenagers' fashion and lifestyle. For the hip-hop challenged, "flava" means personal style. Marketed for girls ages 8 to 10, the dolls represent today's teenagers.
Flavas, explains Jerry Bossick, senior vice president, Mattel Brands, "reflect true individuality through a variety of sizes, face sculpts and styles unique to each character within the line."
The show of belly-buttons and colorful hair on these dolls, though, might be considered somewhat edgy—even in L.A.—giving some retailers pause as they reflect on the bent of their own clientele.
Related Content By Author
Enter the First-Ever Century Awards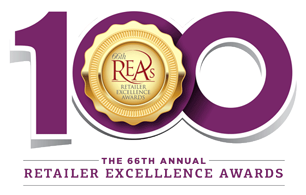 Gifts and Decorative Accessories is now accepting submissions for the brand new Century Awards, to be presented at the 66th annual Retailer Excellence Awards event on August 20.
The Countdown to the ICON Honors Continues featuring Christophe Pourny

More Videos