Toys 'R' Us Appoints New CEO
Former Domino's Pizza exec takes helm of toy retailer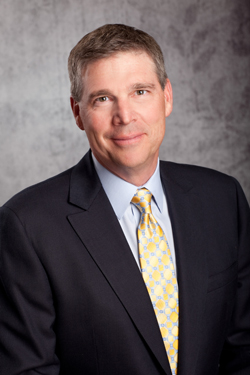 WAYNE, NJ - Toys"R"Us Inc. has named David A. Brandon chairman and chief executive officer, effective July 1. Brandon will succeed Antonio Urcelay, who will retire from the company.
As chairman and CEO of Domino's Pizza for 11 years, Brandon led the company to profit growth and the successful completion of the largest initial public offering in restaurant history, which subsequently doubled Domino's enterprise value to $2.5 billion.
Prior to this, Brandon was president and CEO of Valassis Communications for nine years. Additionally, he most recently served for nearly five years as director of intercollegiate athletics for his alma mater, the University of Michigan.
"I consider it a tremendous privilege to assume this important leadership role at Toys"R"Us, one of the most well-known retail brands in the world," said Brandon. "And, I feel fortunate to be succeeding such an experienced and accomplished leader as Antonio. I believe our best days are ahead of us and I'm eager to get started. Meeting our employees and vendors is something I very much look forward to, as we begin to work together to drive future growth and create memorable shopping experiences for our customers."
Urcelay, 63, joined Toys"R"Us, Inc. in 1996 and was appointed chairman and CEO in November 2013, after directing the organization's European business for many years. Under his leadership, the company embarked upon its "TRU Transformation" strategy to position the business for sustainable long-term growth and leveraged its international scale in instituting a global approach to doing business.
"It has been an honor to lead our 66,000 team members around the world for the past two years, capping what has been a wonderful 19 years of working with this great company," said Urcelay. I am very proud of the progress we have made and the positive results we are already experiencing on the road to fully transforming the business. In my heart, I will always be a Toys"R"Us kid and you can be sure that I will be applauding the team's many successes as the journey continues."
Related Content By Author