Pavilions at Las Vegas Showcase New, Returning Exhibitors
LAS VEGAS – Las Vegas Market announced that new and returning companies will be among the more than 500 temporary gift and home décor exhibitors in The Pavilions at Las Vegas Market, January 22-25, 2017. Pavilions highlights for Winter 2017 Las Vegas Market include Gift and Handmade categories and ongoing expansion in Design, Home and Discoveries: The Antique Vintage Marketplace.
"Las Vegas Market continues to experience exceptionally high levels of demand for temporary exhibition space, and we will welcome nearly 200 new and returning companies for the forthcoming winter Market," said Dorothy Belshaw, president of Gift Leasing, International Market Centers. "As the nation's fastest growing gift and home décor market, Las Vegas Market gives buyers an ever-increasing number of resources to surprise and delight their customers."
Gift, representing the single largest section at nearly 30,000-square-feet, will feature close to 60 newcomers among its approximate 200 total exhibitors. The Gift segment, which is sold out for Winter Market, will welcome new and returning exhibitors, including Aervana,
Ampelco Ribbon
, Angel Dear, Aspen Lane, Alexis Mattox Designs, Chandler Candles,
Duke Cannon Supply
, Fresh Frances, Hallmark Gold Crown, If USA, Inspired Generations, La Vie Parisienne, Mary Square, My Mind's Eye, Rustico, Santoro UK, Scojo New York, South Bend Chocolate, Sun N Sand, The Grommet,
The
Naked Bee
, Time Concept, True Brands, Ulster Weavers, Wheel House Designs and Zootility Tools.
Highlights of the 10,000-square foot Home section include the expansion of the decorative accessories and lighting categories, with lighting now accounting for more than 1,100-square feet of exhibition space. New and returning exhibitors to Home include Beyond Cushions, California Home & Garden, Catania Silks, Ginger Blue, Little Light Bazaar, Orchids America, Perciado Mexican Imports, The Cottage Potters and Welland Industries. Within Home, B Home, the 4,000+-square-foot curated luxury showcase of high-end furniture and home décor products targeted at specialty boutique retailers and interior designers, will feature a wide variety of unique vendors, including Ankole Designs, Jennifer LaPierre, Kava Elite, Lazur Bespoke, Old Regime and The Blush Label.
The 6,800-square foot Handmade section has been expanded by some 1,000-square feet and is sold out for Winter Market, with an increased selection of jewelry, accessories and wood products. New and returning exhibitors include 12 Small Things, Alpine Wine Design, b Simple Creations, Emalee Designs, Graymarket Design, KBD Studio, Lemonaid Art, Looksur, Luna by Karina Potestio, M Street Artwork, Malia Designs, Mata Traders, Maurice Milleur, Metalworks, Mugwump, Muluk, Rocky Mountain Rustic, Santore Company, Sarah Cavendar, Shirley DeMarco, Solmate Socks and The Roman Glass Company.
The curated Design section represents 2,500-square feet, with leading exhibitors including ACME Studios, Ameico, American Design Club, ARTBOOK/D.A.P./Phaidon, Blomus / SKS USA, Eleven Design Studio and M3LD.
In Pavilion 2, Discoveries: The Antique Vintage Marketplace will be more than 50% larger than last January, with more than 50 new resources including a curated collection of vendors from the Round Top, TX market. Discoveries will encompass 30,000-square feet, including 5,000-square feet of jewelry and "cash and carry" resources and a curated collection of more than 100 unique resources from antique and vintage shows, including Brimfield, MA, and Round Top, TX. More than 5,000-square feet of Discoveries will feature 22 Tote, B. Tiff NY, Brayden & Brooks, Cuevas Wholesale Group, Dandy, Delamora Design, Extasia, Kilim Home, Medusa's Antiques, Meredith Strauss, Nomadic Trading Company, Philomena at the Sea, and Rough and Tumble Vintage. Newcomers from Round Top, TX include: Antiques & Interiors, Brayden & Brooks, Dandy, Delamora Designs, Global Swap Shop/Sarah Smith Salvage Style, Industrial Chic Loft, Kilim Home, Nomadic Trading Co., Rough and Tumble Vintage, Rust N Dust, Spellbound Collections, and Vintage Studio. Returning favorites within Discoveries include: Bali Queen, Billie's Jewelry, Blue Ocean Traders, Bombshell Betty, Broke Jewelry, E. Blome Designs, Golden Oldies, Grenouille French Antiques, House of Cindy, Forever Green Art, French at Heart, Jess Imports, Little Heart Designs, Ludwiga Style, Lyla Bleu, Medusa's Antiques, Ole Trading, My Mother's Buttons, Peruvian Imports, Stone Soup Santas, Sweet Lola, Tila & the Textiles Uber Chic, Vintage- Addiction, Vintage Bliss AZ and Widafouta-USA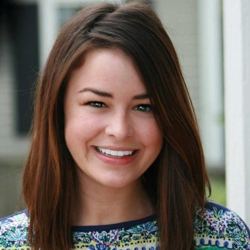 Lauren Davidson
|
Assistant Editor
ldavidson@giftsanddec.com
Related Content By Author