Industry Insights  - Sponsored Content
Affordable Treasures: The Art of Glassmaking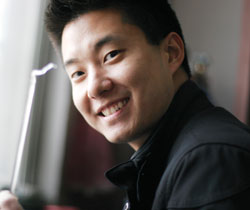 The performance of skilled artists, be it a pianist or a painter, always appears effortless. As we enjoy the beauty of their work, we may ignore the years of training and the laborious process it takes to deliver that apparently simple product. Glassmaking is undoubtedly a perfect example.
Each handmade glass object is created by shaping, sculpting and manipulating hot molten glass, with the utmost patience and dexterity that only the artisanal skills of a consummate glassmaker can manage. In order to better appreciate this ancient art, we sat down with Larry Lane, Director of Product Development at Dynasty Gallery, known for its art glass creations. Larry gives us a crash course on glassmaking:
Glass Making and Making Glass
Before we address techniques, can you explain how glass itself is made?
In its "raw" state, we start with glass in the form of sand! We use ovens to melt and convert the sand into a liquid state which will later solidify into clear glass. In the process, we resort to various techniques to manipulate the shape and color.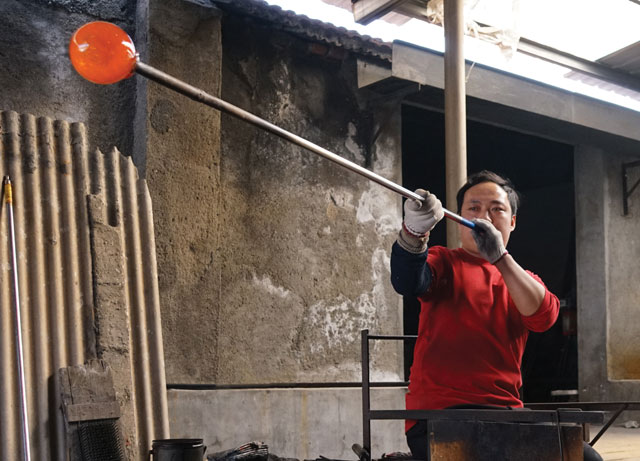 Blown Into Proportion
"Blown Glass," is perhaps the most recurrent term in glassmaking, but what does it really mean?
Sometimes, we get asked, "Is this real blown glass?" There's a common misconception that "blown glass" is synonymous with "handmade glass", suggesting that other forms of glassmaking are not handmade. This is not true! Blown glass is only one of the many techniques. In fact, there are 2 general methods: Mouth Blown and Hand Blown. Both are used to create hollow items, such as vases, and both require the glassmaker to blow air into a blowpipe to create a molten glass bubble. However, in the "Mouth blown" technique the artisan places the bubble into a clamshell mold, and blows air into the mold to press all surfaces of the glass against it.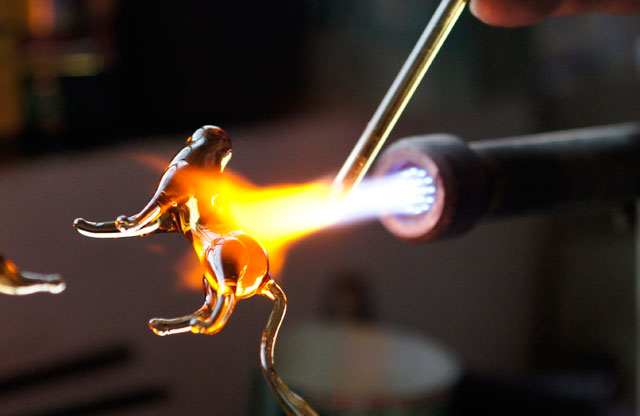 The Skinny on Minis
What about miniature items, like little animal figurines? How do you capture all the little details?
Our vast Glassdelights Ornament collection is the perfect example of another classic technique, Lampworking. Here, the glassmaker uses a hand torch to melt minute glass rods to then shape them using hand tools. The only limitation is the small size of the product; however, the wealth of detail on this miniature can be limitless!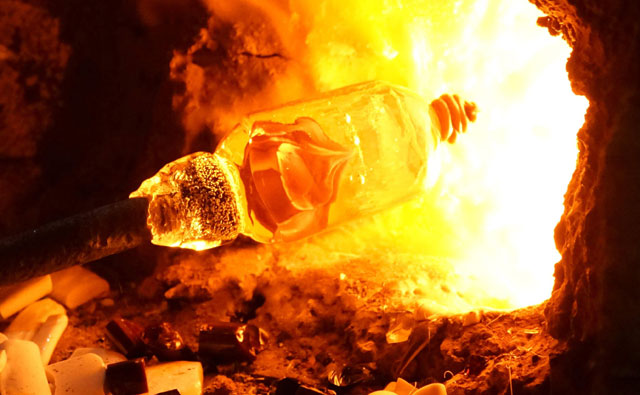 Forever In Bloom
Can anything be encased in glass?
What may seem to be a simple process, is really rather complicated. Our Floral Paperweight Collection exemplifies the complex method, Implosion. It begins with a clear molten glass base. The glassmaker places layers of colored glass over the base to serve as petals and leaves and, using a special probing tool, spikes the colored stratum into the base. Then, while rotating the glass, the artisan manipulates each petal and leaf, until the flower begins to swell or "bloom". We don't encase, but allow the implosion to occur within the glass.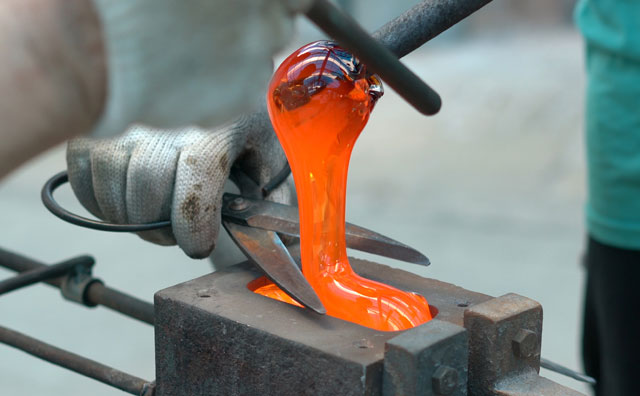 Excel Under Pressure
How is the process different when creating intricately detailed figures?
Well, look at our popular Guanyin Buddha figurines, which feature many fine and distinct details. In order to accurately replicate those iconic features, we use the Hand-casting method. Advanced technology, such as 3D printing, allow us to create a metal mold of each figurine. This process is an artistic endeavor in itself! The glassmaker then pours molten glass into the mold. Next, with a vertical press, the artisan applies just the right level of pressure in order to allow the molten glass to reach all surfaces of the mold, ensuring that all of the Guanyin Buddha's recognizable features are captured.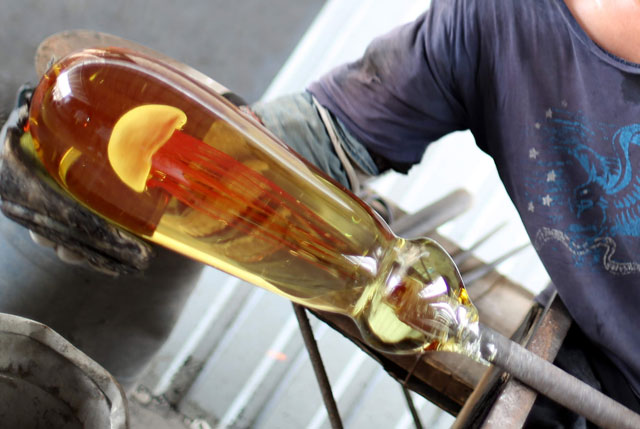 Glassy & Classy
What sets Dynasty Gallery apart?
The techniques we use are not new to glassmaking; what sets Dynasty Gallery glassmakers apart are their consummate skills and ingenuity adding an original touch to our unique collections. However, where Dynasty Gallery truly excels is our careful balance between the uncompromising quality expected of a handmade product and the needs of wholesale volumes. Our prices reward both the extrardinary labor that glassmaking requires and the commitment of our retailers. Our involvement extends to supporting and guiding to our artisans, and to assisting retailers with marketing tools, from storycards, to glassmaking videos.
We want the beauty of our glass to appear as simple as elegance should be. However, we like our customers to appreciate the artistic value of what they buy, and to know the painstaking effort it takes to appear effortless.
Related Content By Author
Dynasty Gallery
http://www.dynastygallery.com/
We are an American company, based in San Francisco, California, since 1951. We design decorative glass to capture the shapes, colors and lights of nature's marvels. Each of the collectible treasures we offer is handmade, one by one, in the ancient traditions of glass-making.
AmericasMart ICON Honorees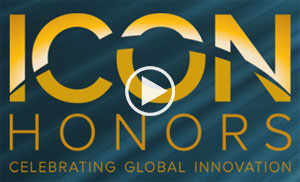 Excellence and superior achievement in the home and gift industry were recognized in July at AmericasMart's eighth annual ICON Honors. Enjoy these video stories celebrating the 2017 award recipients: Spicher and Company, Bloomingville, Wolf Gourmet, Her Majesty's English Tea Room, Kurt S. Adler, Inc., and Chris Rosse, Rosse and Associates. See the videos!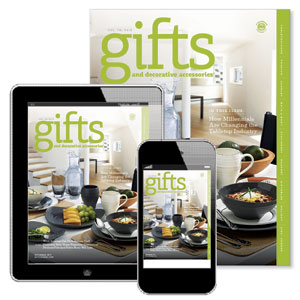 See the September 2017 issue of Gifts & Dec. We look at how Millennials are changing the tabletop industry, plus what retailers can do to reduce theft. Get details!