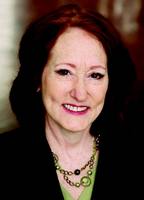 A New York Moment Reprise
March 7, 2008
I correspond via email with a lot of people on a daily basis, as do we all it seems these days. It's the nature of doing business in this techno-age. As part of my email sign-off, I draw attention to this blog by asking, "Have you read my latest blog?" and provide a link. This introduces my little piece of cyberspace to industry colleagues, as well as friends, who may not have previously been aware of it. (It also can cause me grief when I don't post frequently enough and loyal readers complain that they would like to read my latest blog but I haven't posted anything new! But I digress… ) 
Anyway, I have been in touch with Katie Vincent of donovandesigns, a stationery vendor, who, upon seeing the link, came to our Web site and read my postings. She even drilled back to what I have written over the months and came across the posting that I wrote back in July about having a New York Moment when I saw Joe Torre and Phil Simms doing a photoshoot on the street near my office.


Katie wrote back to me: "Just wanted to share a funny story….when I got this email the other night I went to your blog…(you sure have been busy) anyways I saw your post about Joe Torre and Phil Simms …its always fun to see famous people. Later that night I got home and was looking at my Forbes magazine and when I opened it..i opened up to this page…see attachment [at right].  It was just such a funny coincidence b/c it was literally a half hour after I read your blog." 
What I saw them shooting that day was an ad for Bigelow tea! I had no idea. Sometimes you see the end result of those street happenings that you encounter here in New York (or elsewhere) and sometimes you don't. If it weren't for Katie, I would never have known what I had witnessed that day as they walked up and down the street over and over again.