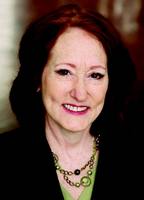 The 3/50 Project: Buy Local
March 17, 2009
In case any of you out there are not piped into G&DA contributor and retail coach Cinda Baxter's "Retail Speaks" retail community website, I want to make  you aware of a groundswell movement that she calls the 3/50 Project. The idea germinated from another blog post by Rieva Lesonsky, which  discussed supporting local businesses to strengthen the local community. It's a simple idea: encourage people to frequent three local brick-and-mortar businesses that they want to remain in the community, and spent an affordable $50 per month doing so. By doing this they are funneling revenue back into local business and back into the community via taxes and salaries.
This point of stressing "buying local" and supporting local small independent businesses is one of the key points brought out during the Roundtable Discussion that I moderated at the World Market Center Las Vegas last month. (the transcript of which will soon be posted on GiftsandDec.com). Edward Vanegas of Suburban Hill remarked that he stresses "buying local" in all of his store's marketing outreach to keep dollars in the community: "There are about eight stores in our little retail village and a couple of restaurants, but we've started campaigning and really stressing in our newspaper ads and flyers or email blogs, about the sales tax that we are collecting going into our local neighborhood…buying local. The money that is going to big box retailers appears to be going outside of that state. We're concentrating on local stuff. And if you keep the two or three people working in that store, who will go to the grocery store and shop for groceries and will go next Friday to the local restaurant, we all begin to prosper off of that."
If we all want protect our businesses and keep them prospering into the future, the onus is on all of us as consumers and business people to do our part and support our small independent retail businesses – not just gift retailers, but the dry cleaner, the restaurant, the bakery, the green grocer, etc. If we support them, they in turn will support our efforts. It should be a win-win situation.