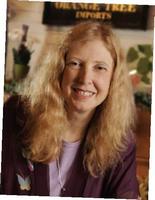 New Rules of Retail
April 8, 2014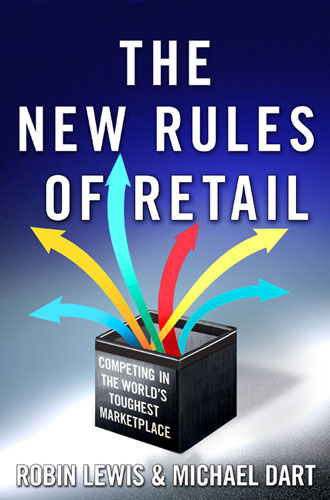 "Fifty percent of retailers and brands will disappear," according to the future predictions made by Robin Lewis and Michael Dart in their recent book The New Rules of Retail: Competing in the World's Toughest Marketplace (Palgrave Macmillan, 2010). And as dire as this may sound to independent retailers, it turns out that the authors don't even factor us into their study. They are actually saying that 50% of the consumer businesses that compete with us are endangered!
Whether this is good news or not is a matter of interpretation. However their study of changes in shopper behavior obviously has implications for retailers of all sizes. Lewis and Dart maintain that we are now in the Third Wave, an economic shift to "total consumer power." Those businesses that understand this new paradigm will be among the 50% that survive.
"For those brick-and-mortar stores that wish to remain...[the only ones to survive] will be those that have achieved neurological connectivity so powerfully compelling that consumers are willing to go back to the brick-and mortar location for the experience."
The neurological connectivity referred to here is literally a strong psychological and physical response generating dopamine, which drives behavior. And you thought that keeping the shelves stocked was a tall order!
But as independent retailers, we do know the importance of establishing a connection with our customers, fulfilling their needs, and making the shopping experience enjoyable. The New Rules of Retail reinforces these essentials, and encourages big box stores and chains to try to emulate the way some smaller stores and successful larger ones are able to do this. We can also learn from the successful chains and online businesses better ways to track our customers wants in order to personalize their experience in our stores.
Lewis and Dart's book is not light reading, but I recommend that you look at it to learn more about their investigation of future trends in the retail industry that may impact the way we all do business.
PS: Speaking of the future: I am looking for 10 retailers (or potential retailers) willing to receive a free copy of my book, Specialty Shop Retailing: Everything You Need to Know to Run Your Own Store, in exchange for giving me your input for the next edition. Please send an e-mail by May 1 if you are interested in being considered (specialtyshopretail@me.com). Kindly tell me a bit about yourself and your store, because I am hoping for geographic and age diversity in the ten reviewers.
Happy Retailing!