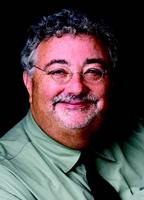 Record Store Day
April 23, 2014
This past weekend saw the seventh year of a fascinating promotional marketing event that could be something the independent gift store business should be looking at.
It was called Record Store Day and basically, it was a shopping day that called attention to the idea of consumers physically going to their local record/music store and shopping in person for CDs and vinyl. Some 2000 stores participated in the event which is loosely organized by the stores themselves with some professional organizing help. (www.Recordstoreday.com has more details.)
This is still very much a small enterprise in a day when downloading songs on a smartphone is the way most people get their music. That is not likely to revert back to the time when Virgin, Sam Goody and their ilk dominated the record business. Even now, one of the last big players in New York, J&R Music World, just closed up its store last month.
And a lot of the in-store activity that's left is centered around collector's vinyl, which accounts for 3 percent of all album sales, up from less than 1 percent just six years ago.
But as a promotional effort, an idea like Record Store Day could have a lot of appeal to struggling independent gift and home stores looking for a marketing hook. Yes, we know about Small Business Saturday during the holiday season, but another event not in the prime buying time is something that retailers could use in slower times.
Is there somebody out there who likes this idea and wants to take the lead on Gift Store Day? Let us know, Gifts & Dec magazine would be very interested.
advertisement