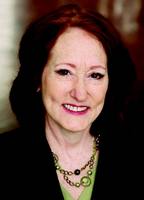 One Day Sale Redefined?
April 24, 2014
I know that this has really been going on for some time, but recently a Macy's ad caught my eye. The headline ran big and bold:
ONE DAY SALE
The next line gave the date and time.
That was followed by a line in parentheses:
(IT'S A SALE TOO BIG TO FIT IN A DAY!)
Then is gave another date and time range for the day before.
Really? One day is now defined as 48 hours? Goodness knows with smartphones and mobile tech, we are all "on call" 24/7 but by this new definition, is it now 48/7?
I am probably over-reacting, and the ad did what it was supposed to do … capture attention and draw a reaction … and hopefully … a lot of sales.
Another element of the ad was also interesting. Capitalizing success of those online Daily Deal offers, the ad also promoted:
DEALS OF THE DAY!
Specially selected items were "priced so low" the special savings pass coupon was not needed.
This may all be hype, but it works. We consumers are so programmed now to waiting and shopping big sales that we rush off to the store to see what it is all about. Whether we buy the advertised sale items or not, we usually buy something, preferably at full price. And for the merchant that means cash registers ringing.
advertisement