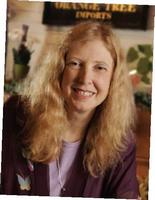 Etsy Goes Wholesale
May 6, 2014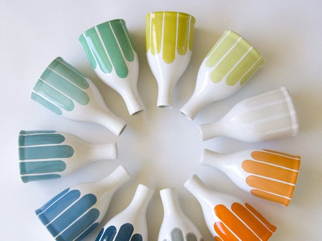 It can be a challenge to find American craftspeople able to sell their goods wholesale. Locally-produced merchandise is a great addition to almost every merchandise mix, but visiting art fairs can result in dead-end conversations when wholesale pricing of the merchandise isn't high enough to make it worth the artists while—or is too high to translate into reasonable prices once retail markup is added.
There are a few trade shows that specifically address this issue (see Wholesalecrafts and the American Made Show). And now there is a new player in this arena, the popular online crafts market Etsy. Etsy Wholesale is a "private, juried marketplace" where you can access thousands of craftspeople around the country (and even around the world).
Registration as a wholesale buyer is fairly simple, although you will need a resale or federal tax ID number. Once you have filled in the form showing that you are a legitimate business, Etsy Wholesale will review your application and notify you that you've been accepted. This process can take as long as a week, according to the site, because this is a new program and they are approving applications in gradually.
Once you are accepted, you can make use of Etsy's powerful search engine to target just the type of products you think will work in your store. This is particularly useful if you have a very specific need, and one that is not likely to be fulfilled by a local artisan. You will also be able to browse by price range.
Each wholesale seller on Etsy Wholesale has a line sheet that is ready to shop, so once you've found a new vendor you can make your purchase online. Paypal is the main method of payment on Etsy (and can be tied to your store's credit card or checking account).
This month's New York Stationery Show, which is being rebranded as "signature mix marketplace" will feature a number of Etsy Wholesale vendors and a special Etsy seminar. The popular annual Paper Party will be sponsored by Etsy this year. In addition, Etsy is presenting a series of online lessons called Wholesale 101 for sellers who want to learn more.
If you're not familiar with the retail Etsy site, take a look at the breadth of products available in both the handmade and vintage categories. Of course the majority of Etsy's vendors won't be participating in the wholesale division—but the search-by-color page on the regular Etsy web site is a great way to divert yourself for a few minutes from whatever real work you should be doing.
Photo is from the Etsy blog, featuring dahlhaus, a Vancouver Etsy vendor
advertisement