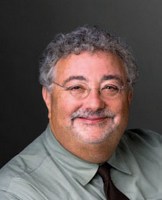 Buy, Baby, Buy
July 2, 2014
In the Second Guessing department, the biggest complaint I always hear from retailers is that they didn't buy enough for holiday.
Retailers love to complain – I mean voice concern – about a whole host of things from bad deliveries to bad vendors to bad products…and they are often right.
But this not-having-enough-stuff-to-sell-in-December thing usually ranks at the top of the list when it comes to issues that store owners wish had worked out better.
Which is why the next 60 days are the make-or-break time for this particular scenario. Starting last month in Dallas and stretching through the entire summer show season in Atlanta, Chicago, Los Angeles, Las Vegas and New York (not to mention smaller regional shows at all points in between) this is the time when retailers place the majority of their orders for the fourth quarter selling season.
And yes, while we know excess inventory is never a good thing, lost sales because of out-of-stocks is even worse. You can always markdown the dogs and laggards and at least get back some of your buying investment. But you can never get back those sales you missed because you didn't have enough of what your customers wanted.
Keep all of this in mind when you're working the miles of aisles this summer. The winter of your discontent could begin next week during the summer of your non-content.