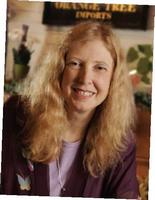 A Sweet Vision
July 22, 2014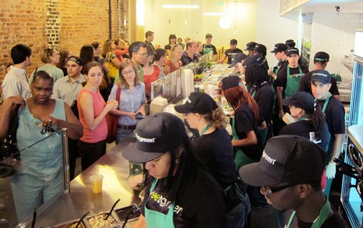 Do you sell merchandise in your store? I'm willing to guess that you do, because the very definition of a shop is "a place of business for retailing goods." When three friends from the Georgetown University decided to open a restaurant called Sweetgreen, they of course planned to sell food.
But according to a recent article in American Lifestyle, partners Nicolas Jammet, Nathaniel Ru and Jonathan Neman noticed that "the brands they loved did more than just one thing — they stood for something. So we made it a point to focus on why we were doing this. For us, the why went back to our core values — this idea of making an impact in the world and creating experiences where passion and purpose come together." "By blending in things in our lives that we loved — like music, sustainability, and community — we believed we could create something that was good for the community, good for the world, and good for our employees while still being good for business."
One of the ways that the restaurant gives back to the community is the Sweetlife festival, which this year expects 20,000 concertgoers at the Merriweather Post Pavilion in Columbia, Md. According to the Huffington Post, the festival is now in its fourth year, and will feature other eateries: D.C. food trucks and even restaurant visitors from New York City crafting food and drink offerings. The festival helps Sweetgreen support live music while spreading the word about Rock the Vote and its emphasis on clean energy and green jobs.
The Sweetgreen team uses social media actively to make its customers aware of the activities it pursues beyond selling healthy food. By engaging them in a shared vision they create loyalty in a crowded and fickle marketplace.
What values can you bring to play in your business? At Orange Tree Imports we are very involved in the arts in our community, and have created music and theater partnerships that enrich our lives as well as those who share our passion these art forms. It doesn't hurt that many of them are our customers — but we would do it anyway, because these activities reflect what we find important in life beyond selling merchandise. Of course we don't want to lose track of the fact that selling merchandise is what makes it possible for us to pursue the rest of our vision.
"Passion & Purpose" is a slogan on one of the Sweetgreen t-shirts, a good reminder that there are other goals in business beyond a healthy bottom line.