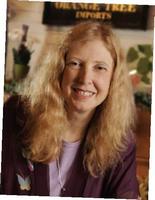 Best Retail Practices
June 14, 2017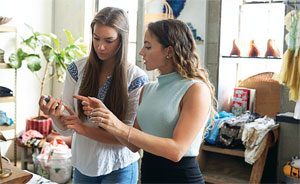 Try hiring young employees so they can identify with and help Gen Z shoppers in your store.
From how to attract Generation Z shoppers to how to stay organized at trade shows, retail consultant Carol L. Schroeder is here to answer your questions.


Adulting is Hard
Q: We've heard so much about attracting Millennials into our shop as our Baby Boomer customers decrease their shopping needs. But what about the young adults born after them?
A: I'm afraid that getting the attention of Generation Z (those born in 1995 or later) is going to be difficult, unless you are comfortable reaching them through their electronic devices. These are true digital natives, having grown up with a constant bombardment of information and images at home, in school and in their free time.
As one Gen Z marketer put it, "if you're not in our phones, you're not in our wallets." Getting in touch with these young adults means having an up-to-date website that is portable (i.e. works across platforms on smartphones, tablets and computers).
It means being active in social media such as Facebook, Snapchat and Instagram, because this generation is all about sharing information. Photos and short videos are essential to give quick glimpses of information to these multi-tasking young adults. According to one expert, you have eight seconds or less for your "snackable" bits of content to capture the target market's attention.
The biggest challenge, however, is convincing a Generation Z shopper to come into a brick-andmortar store. One of my sales reps shared this text exchange with her son last Christmas: Son: Mom, what do you want for Christmas? Mom: Peace on Earth Son: Can I get that on Amazon?
The fact is that this generation is more comfortable shopping online than in person. Some of them even pick out their clothes using a site called Stitch Fix, which delivers five hand-selected pieces of clothing based on a style profile with no shipping charge for delivery—or returns. Free shipping is clearly one of the big draws of shopping and returning items online. Another is the fact that the selection can be customized, and that shopping can be done any time, any place.
We need to provide an experience that is superior to that of an online retailer to attract these young shoppers. Here are a few ideas:
Expand your hours to include evenings and both Saturday and Sunday
Offer free "grab and go" in-store pickup of items ordered from your website
Revise your return policy to make it quick and painless
Carry products that reflect popular Gen Z themes such as "adulting is hard"
Provide gift wrapping with a variety of paper choices
Keep up to date on responding to social media reviews
Share information about your involvement in the community
Buy fair trade and locally made products not found online
Go to maker fairs and craft shows to see what young artisans are creating
Offer in-store experiences such as classes and demonstrations
Employ some young sales associates who can relate to their peers
Build an email list and make sure your messages work cross-platform
Consider selling online if this is practical for your store
If you're located near a popular bar or restaurant, do co-promotions.
It is disheartening that it seems that many members of Gen Z haven't gotten on the Buy Local bandwagon. Helping these younger customers appreciate the importance of the independent retailers in their community should be a high priority of every shop local organization—because by the year 2020, Generation Z will make up one-third of the US population.
Maximizing Market Time
Q: A lot of vendors don't print orders at trade shows anymore, so it's hard to keep track of what we've chosen and how much we've spent. Any tips for maximizing our visits to market?
A: I am glad to hear that you're making it a priority to attend trade shows. They are a great opportunity to get out of the shop, find new vendors, meet with sales reps, attend seminars and even visit stores in the neighboring area.
Making the best use of your time at a show starts with good preparation before you leave home. Create a list of existing vendors that you plan to visit, and bring any inventories you'll need to place orders on site.
Most major trade shows have a smart phone app, or at least an online exhibitor list, allowing you to find out vendors' booth numbers in advance so that you can put your list in order. Be sure to bring along any customer special requests for these lines.
I maintain a spreadsheet of my vendors that indicates their sales rep, and whether they offer a discount through the buying group that we belong to. If we do have a sales rep, I may not place the order at the show. I want to make sure that a good sales rep doesn't lose a commission just because I write an order at a show, and companies vary widely in their policies about crediting reps for orders written by other salespeople.
Exhibitors sometimes offer show specials that are only valid during the days that the show is on, which is an understandable attempt to recoup their considerable show expenses. This causes a dilemma when your sales rep is not present, but sometimes you can get around this by sending the order to the rep immediately via email. Mark the show special on the order and ask the vendor to honor it.
Your smartphone can be of great assistance while you're at a gift show. You can record order details and totals in your favorite note-taking app—although paper works too. And when you order a new line, or a new product from an existing vendor, use your phone's camera to take a few photos (with permission) to post on social media or use in an email blast. You'll want to get your customers excited about the discoveries you've made at the show so that they will want to stop in soon to see what's new.