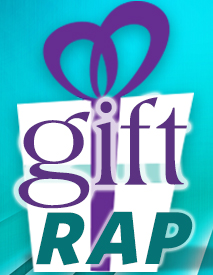 This Week's Picks: An Enticing Display, Tarot Bookmark, Sweet Hand Cream and a Birthday Wish
September 1, 2017
Here's a clue to just a few of what we've been crushing on as of late.
From trinkets to bracelets, we think they're all great.
So don't be blue when you don't know what to do.
Just listen up and follow our tool on the latest gifts you should get into.
Working at Gifts and Decorative Accessories is like living every day as a holiday. Searching for the latest new products feels a lot like shopping, and receiving samples in the mail feels a lot like our birthdays. We love what we do. We love to write; we love to test out the latest products; we love staying in the know; most of all, we love telling it all to you! See the latest products we've been crushing on below!
Brianna Glenn's Pick: Lovingly & Often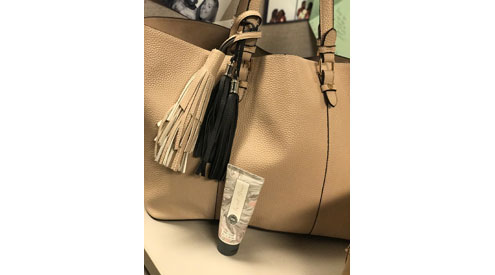 A woman's hands say so much about her. I can remember as a young girl, before getting out of the car to go into a store or restaurant, my mom would pull out her hand cream and moisturize before touching up her lipstick and checking her hair. I always thought it was such a feminine thing to do, and I felt especially girly when she would offer me a dollop along with a smudge of clear lip-gloss or a toot of perfume.
Now, as an adult, I despise dry hands. Part of it, the majority of it, actually, is I'm such a girly girl and I love having smooth hands, especially because I am constantly shaking hands as I meet new people on the job. However, I have also found that dry hands lead to dry cuticles which will ruin a good manicure, and nobody wants that!
My favorite hand lotion is Sweet Grace by Bridgewater Candle Company. I like to keep Sweet Grace at my desk here in the office, because it's thick and creamy, perfect for moisturizing after a visit to the restroom or kitchen area. Also, the fragrance is simple and sweet, so it won't irritate allergies or fill up the whole office with fragrance like some other lotions I've used tend to do.
The instructions on the back of the tube are probably my favorite thing about Sweet Grace—I read them just about every day.
"Apply to hands lovingly and often."
Cammie Colliers's Pick: Three Tier Corrugated Display by CTW Home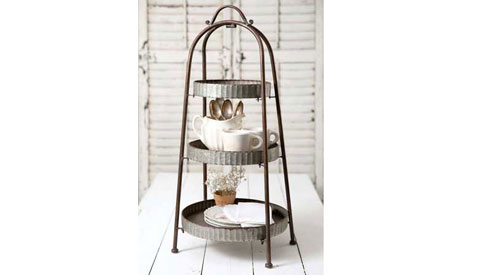 I am particularly fond of any and all things storage. My friends will not allow me to go to container stores anymore because I go inside and don't want to leave!If anyone gives me baskets, label makers, boxes, shelves, cubbies, etc., I'm a happy girl.
My friends know me well. One of them recently gave me this cute shelf to use on my vanity to house my makeup, lotions and such.It allows me to see everything, but not have things strewn everywhere. I don't know where she found this three-tier corrugated display from CTW Home Collection, but it is perfect. The back is flat, and the front is rounded, so it sits flush against the wall without wasting space. It's just what I needed.
CTW Home Collection has a variety of these type shelves to help keep us organized and our spaces looking pretty. They are adorable and would be great to use in the kitchen or home office as well. These would also make nice display pieces to have on hand in your store. They can be utilized to display other products, while being a piece to sell as well.
Anne-Marie Earl's Pick: In the Cards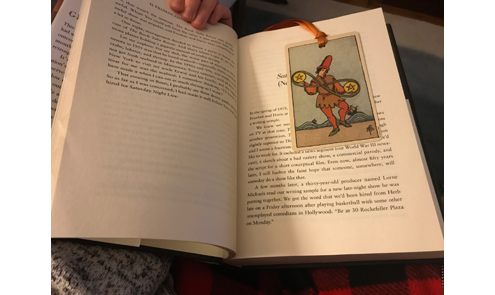 While judging NY NOW's Best New Products, I visited a booth for U.S. Games Systems Inc. One of the representatives was kind enough to offer me a bookmark, which was actually a repurposed tarot card. I thanked him, hoped it was a good one and went on my way.
At our big REA Century Awards event in New York on Aug. 20, we had a few entertainers making the rounds, including a sketch artist, a magician and…a tarot card reader. I waited patiently for my turn, both excited and nervous to hear what was in the cards for me. She started with my happy marriage, predicted my husband's job promotion (which came into fruition this week) and made a few observations about my character, which I thought were fairly accurate. And then it happened. The same card I received as my repurposed bookmark was placed on the table! I learned that it was the Two of Pentacles, which I understood to be about finding balance through change.
While I don't have any major changes on the horizon as far as I can tell, I have made a point to read something for fun every day since that reading, and my new bookmark serves as a reminder to make a change to set aside time for myself.
Lenise Willis' Pick: Having Your Cake When You Can't Eat it, Too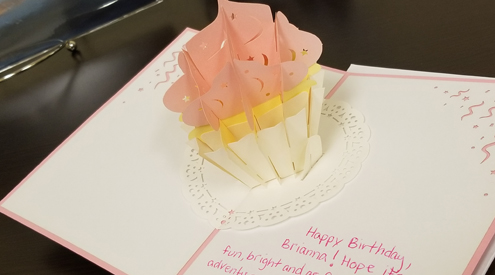 Yesterday was our assistant editor, Brianna's, birthday! And we knew we wanted to give her a birthday card just as bubbly as she was. Of course, Anne-Marie and I are trying to eat healthier and avoiding temptations—at all costs! #weak. So, instead of filling the office with a dreamland of sugar, we gave Brianna a fun card—and more importantly, a cupcake that can last a lifetime! See? It's the gift that keeps on giving! This fun cupcake card by Lovepop Cards, in a bright, vibrant pink, was just the trick! Also, if you want to wish Brianna a Happy Belated Birthday, you can do so on our Facebook page. She'd love to hear from you!