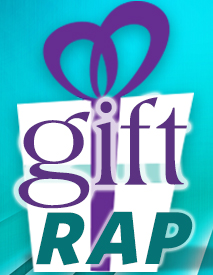 This Week's Picks: Furry Inspiration, Sugar Skull Caffeine, Cozy Lacoste and Woolzies
September 29, 2017
Here's a clue to just a few of what we've been crushing on as of late.
From trinkets to bracelets, we think they're all great.
So don't be blue when you don't know what to do.
Just listen up and follow our tool on the latest gifts you should get into.
Working at Gifts and Decorative Accessories is like living every day as a holiday. Searching for the latest new products feels a lot like shopping, and receiving samples in the mail feels a lot like our birthdays. We love what we do. We love to write; we love to test out the latest products; we love staying in the know; most of all, we love telling it all to you! See the latest products we've been crushing on below!
Lenise Willis' Pick: Fur-full of Inspiration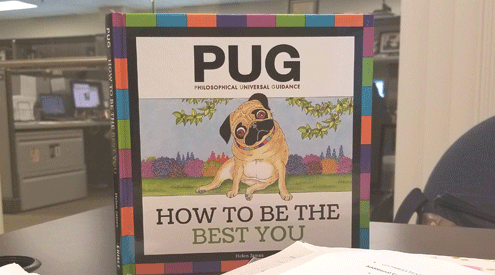 If you've gotten a chance to check out the September issue, then you probably know by now that I'm a puppy mom. So puppies make me smile. And as the editor in chief of a very large magazine, I often need a little smile to break up my busy or hectic day. That's why this little pug sits on my desk. The book, PUG (Philosophical Universal Guidance) How to Be The Best You by Helen James, uses this cute and quirky pug drawing to illustrate different thoughts, like: Transformation. Trying to be your best self is a choice in any moment. Accept that you are a work in progress and celebrate your journey toward a better, happier self.
I read a new one each day and spend just a few moments contemplating myself and the day, and it's a wonderful break.
Brianna Glenn's Pick: But First, Coffee!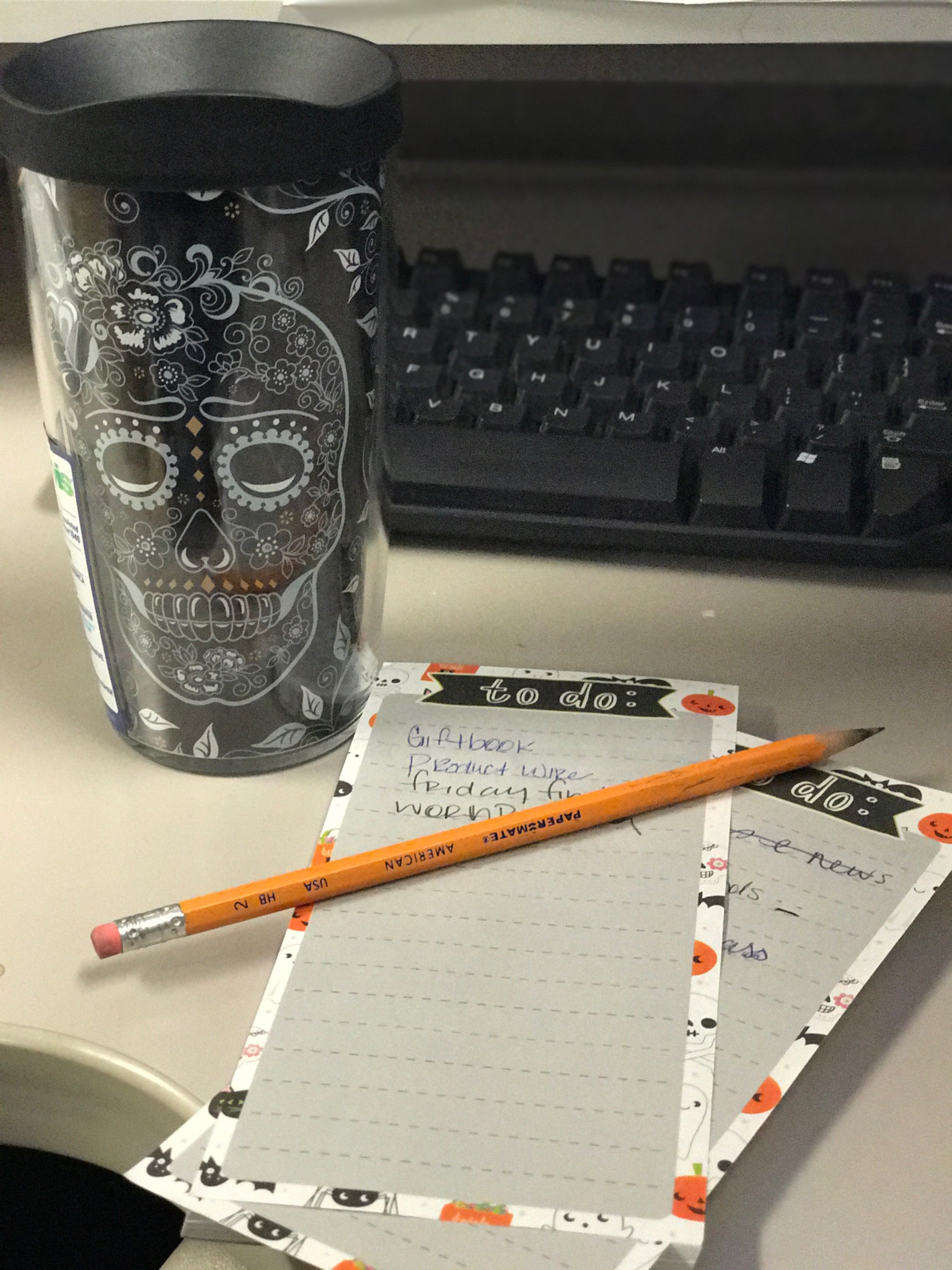 Anne-Marie, who is my office neighbor, always picks at me, because every morning, I drag in like a zombie. She's always perky and buoyant in the mornings; meanwhile, I'm as stiff as a sack of potatoes and not very pleasant. I tend to try to answer a few emails and things before I go into the kitchen for my caffeine, because one mention of last night's American Horror Story episode, and I could end up in the kitchen for 20 minutes!
The sad part for Anne-Marie, though, is that morning coffee is the key to a happy Brianna.
So, after I have settled in at my desk a bit, I grab my Tervis Tumbler and fill it up with piping hot coffee, a touch of cream, and a sprinkle of sugar. I'm not an all-day caffeine drinker, though—I only need one full cup in the morning and I'm usually good to go. The 16 ounce Tervis Tumbler is the perfect amount of coffee for me because I can pour my coffee in and still have room for cream and sugar without worrying about it bubbling over the brim.
I am a huge fall season and Halloween fan, so as we get closer to the holiday, I've been pulling out all things pumpkins, leaves, sculls and scarecrows. Of course, I had to pull out my Day of The Dead inspired Tervis Tumbler featuring an ornate sugar skull for a fun play on the upcoming holiday.
Anne-Marie Earl's Pick: Wrapped Up in Cozy
Our seasons in North Carolina can really keep you guessing. Just yesterday, I dressed for 90-degree weather. Today, it's a pleasant 76, and temperatures are expected to drop throughout the weekend. That means it's close to sweater weather, and I'm beyond excited! I love fewer things more than wrapping myself up in something warm when the weather is chilly, which is why I absolutely adore my new Lacoste robe. It's a neutral gray with the iconic alligator on the chest, and it's large enough to get super snuggly with a cup of tea and a good book. The terrycloth material makes it feel plush and luxurious, and would make a great holiday gift for him or her.

Cammie Collier's Pick: "No pulling the Woolzies over your eyes."
I have a dear friend that has severe allergies to many things. She is allergic to gluten, milk, eggs, nuts and even has sensitivities to fragrances and cleaning supplies. I have read recently that even the fragrances in fabric softer sheets aren't the most healthy item to use in your home, even for us that don't usually have allergies.
I came across a product on The Grommet called, "Woolzies." They are 100% wool felted dryer balls. They have no fragrance, but when they bounce in your dryer they fluff and soften your clothes nicely and help reduce not only wrinkles, but also reduce needed drying time. It's a money saver on several counts.
They last 100's of loads, you don't have to continue to buy dryer sheets and you save on electricity. Can't beat that! I use them in my own home now and my friend, just loves hers.
More and more people are seeking chemical free alternatives to bring down our exposure to toxic substances. This is an eco-friendly product that your customers can feel great about buying for themselves and others. No kidding… I wouldn't pull the wool over your eyes!