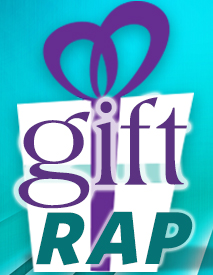 This Week's Picks: A Plushy Dragon, Comfy Slippers, Popup Cards and Lazy Stacks
October 20, 2017
It's a lot of fun when part of your everyday job is to try out awesome new products and write about why you love them. Check out some of our favorite items this week! Each one is personally tested and approved by the GDA team.
Alex Herring's Pick: Ty Beanie Boo – Merlin the Dragon

Like most kids of the 90's, I used to take a lot of pride in my massive collection of TY Beanie Babies, that included everything from dogs to rainbow unicorns. As a way to celebrate my new job with GDA, my husband surprised me after work with this adorable 6" Ty Beanie Boo Merlin the Dragon plushy that instantly took me back to my childhood. I absolutely love Merlin's big round eyes and his sparkly Halloween-themed scales—a great way to brighten up my new work space.
Cammie Collier's Pick: FitKicks Casual Slippers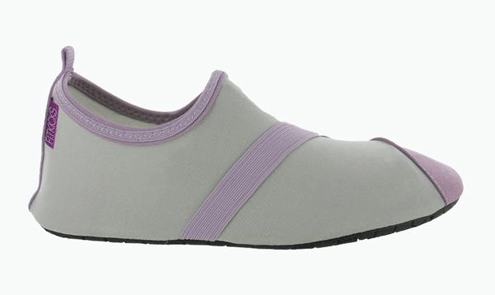 I enjoy toasty toes and fuzzy slippers. Last Christmas, my gift of choice, for several of my friends and family members were the FITKICKS Casual Slippers. They are faux sheepskin lined, (or you can get them without lining), soft and so comfortable. They are a great travel shoe to wear in your hotel, or on the plane. I gave them the GDA team last Christmas so they could tuck them in their suitcases on their many gift show trips. I believe they both really enjoyed them. The elastic band across the top offers just enough support to keep them from slipping from your feet. They come in men's, ladies' and children's sizes and in a variety of fun colors. The soles are durable so you can even get away with wearing them on a quick trip to the grocery. Check them out here.
Anne-Marie Earl's Pick: Snail Mail Pop-Up

As a mother of a toddler-age girl, I love getting to watch my daughter's relationship with my own mother grow. Even though my mother lives in another state, she is able to visit several times a year, and she and my little one pick up right where they left off, thick as thieves. I do my best to send pictures with my smartphone at least once a week, and she'll call just to chat with her granddaughter, but there is something to be said about an old-fashioned snail mail surprise in between visits. Last weekend, my mother sent a small package, addressed to my daughter. When she opened it, in true kid form, she was more fascinated with the card than the gift—but so was I. It was a popup card from Up With Paper, to help send Halloween wishes. She loves it so much that, a week later, she is still carrying it everywhere she goes, and demanding, "Look, Mommy!" as she opens up the witchy, graveyard scene. Then she hugs it close and says, "Grandma Roses' card." They have a sweet relationship, and since the Halloween card was a hit, I'm sure a winter holiday card will make it to our mailbox soon enough.
Lenise Willis' Pick: Lazy Stacks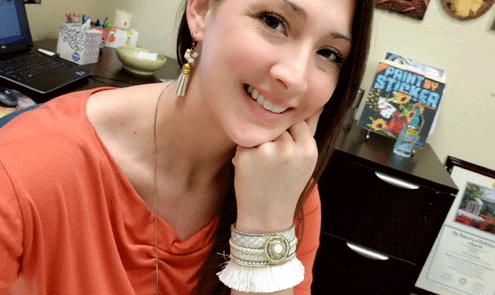 I love accessorizing with all kinds of jewelry—especially earrings. I'm actually known for my large selection of eclectic earrings. However, stackable bracelets have been all the rage for a while now, and I don't want to be left behind. But it's also quite an investment—in both money and time—to stack a dozen bangles and cuffs. That's why I love my Laura Janelle RGLB (Ridiculously Good Looking Bracelet). It's a wonderful, bold statement piece that mimics the stylish arm party, but without all the fuss. The single bracelet has a magnetic clasp, too, which makes it so much easier to put on. I wear it all the time, and I always get complimented on it.