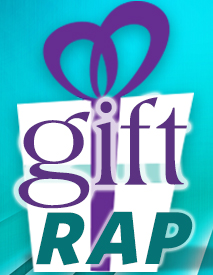 This Week's Picks: A Satin Bracelet, Novelty Socks, Alphabet Puzzles and Scent Sachets
November 3, 2017
From bracelets to refreshing scent sachets, our GDA team has brand new gift picks this week. Check out the products below to find out why we love them. Each item is personally tested and approved by the GDA team.
Lenise Willis' Pick: Sparkling Satin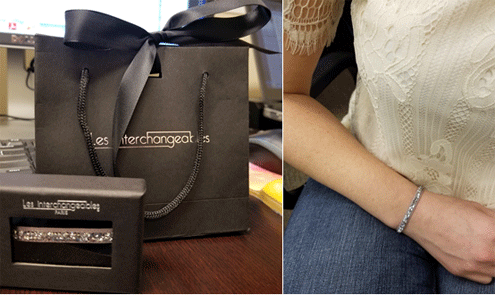 I love getting all dolled up. Ever since I was a little girl taking ballet (and putting on gobs of makeup before going on stage) I've loved dressing up, but especially putting on makeup and accessorizing. In fact, within my friend circle I'm known for having the most eclectic assortment of earrings—and I have dozens upon dozens. But now that bracelets have stolen the spotlight on the fashion scene, I've been stocking up on those. Usually I go for big, bold statement pieces, but lately I've been adding smaller selections to my collection that are prime for stacking.
My new Paris Bracelet, which I have in both yellow and pink are perfect! Not only are they dainty, dazzling and great for stacking, but they're also water-resistant. This means that when I forget to take them off before I jump into the shower or pool (and I often do), that they aren't in danger of being damaged. The Paris Bracelet comes in a variety of satin ribbon colors, each decked with genuine Swarovski crystals.
Alex Herring's Pick: Socks with Personality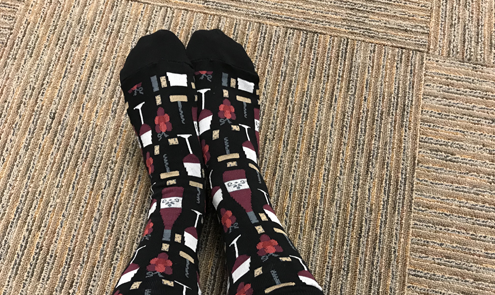 I used to be a lot more conservative in my footwear apparel, but this summer, Hot Sox's fun, affordable novelty socks won me over. The moment I saw those wine and corkscrew socks sitting on the shelf, I knew I had to have them. I like that they're made from cotton/nylon blends so they're comfortable and good for wearing around the house.
Hot Sox has been around since 1971 so they're an established brand that have stood the test of time even as other fashion fads, like bell-bottomed jeans and leisure suits have long since passed their heyday. Their website has a wide assortment of designs that reflect a variety of hobbies, interests or favorite holidays. I enjoy the fact that my socks embody some of the things I most enjoy consuming (besides wine, I also have a pair of sushi socks and sandwich cookie socks). Plus, they make for great conversation starters among friends, as I'm always being asked where I got them.
Anne-Marie Earl's Pick: Meeting Milestones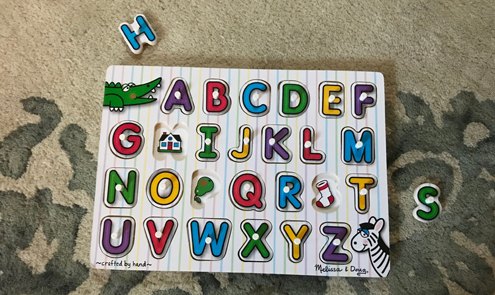 The thing they tell new parents is that all children develop at different speeds. While one baby might learn to walk early, they might talk later than average. In the beginning, my husband and I thought we were raising a baby genius, and now that we've been parents for nearly two and a half years, we're a little more realistic. But before our daughter could walk, she was solving puzzles designed for two year olds in under a minute. She wouldn't talk, and she wasn't walking, but she would crawl her way over to a puzzle and get to work. Her favorite puzzles are by Melissa & Doug, and we love them too. Her latest favorite is of the alphabet, and while she isn't reading yet, she is recognizing letters. It's a start! Now who do I contact about an early admission to Yale?
Cammie Collier's Pick: Refreshing Aroma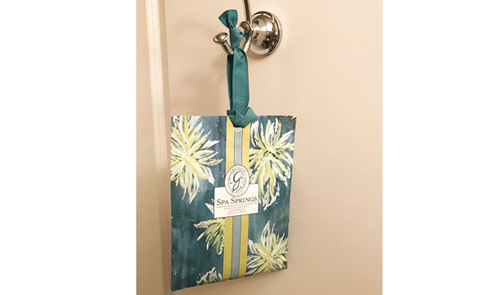 It's so nice coming home to a fresh smelling house. I enjoy special scents in my home. I most use candles, essential oil diffusers and also sachets. The Spa Springs Grande Sachet by Greenleaf has become a recent and nice addition to my guest bath. I live alone, so the guest bath is rarely used. To keep the room feeling lovely, fresh and clean, I have placed this divine smelling sachet on the back of the door. When the door is opened and closed it stirs the air making the room feel wonderful. To learn more about this and Greenleaf's other fine products and scents, visit their website.