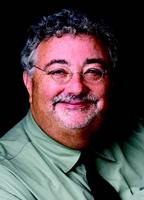 Paid (not) In Full
June 10, 2013
Here's a fascinating new marketing idea that I've never heard anyone do before and I wonder if it has any application in the gift and home business.
Panera, the sandwich and semi-fast food chain that now has 1700 locations, has been experimenting with a program it calls Panera Cares and it basically allows customers to pay what they are able to for certain food items.
First, it has set up five stores, in economically hard hit areas like Detroit and St. Louis, where a suggested donation is posted and then it's up to the customers to decide what to give.
A second phase of the program at all St. Louis locations involves a single dish- turkey chili in a bread bowl - offered on a pay-what-you-can system. If it works, it could be rolled out to all company units.
In an interview this week in the Wall Street Journal, company exec Ron Shaich said the findings have been eye-openers. While some customers have tried to scam free food, 20% leave more than the suggested donation and 60% leave the suggested donation. The rest leave less, "often significantly less," he said.
By that math Panera isn't losing its shirt and the good will from a program like this has to be a huge plus in local markets. You've got to think they are gaining customers for life...customers who eventually will get back on their feet and pay full-boat for their meals again.
The cause-related marketing aspect of this may not translate easily to the gift and home world, where - let's face it - very few of the products sold are as essential as a decent meal.
But you have to wonder how a store would do with a pay-what-you-want impulse item near the check-out/cashier area: Maybe a candle, maybe a bath and body product, maybe a small box of candy.
It would be both an interesting marketing experiment and a social experiment to see how customers reacted.
Anyone want to give it a try?