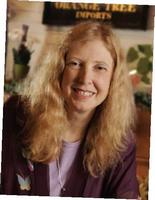 Promoting Your Facebook Posts
February 27, 2013
Facebook is a great way to get the word out to your customers about a new product, a special event, or a clever idea. But as you know, only a fraction of those who have "liked" your business actually see what you post. Facebook uses a complicated algorithm to calculate who sees what in their news feed - but I can tell you that over the past few weeks, our various postings were seen by a range that fell somewhere between a low of 15% and a high of 40% of our followers.
To increase the number of people who see something you've posted, and to reach out beyond your existing customer base, you can pay Facebook a small fee to promote the post. (Please note that you need to have at least 100 likes in order to promote postings.) Just look for the Promote button below every posting on your home page.
Once you click on this, you'll need to add or choose a payment method so that Facebook can charge your credit card for the amount you agree to. Logically, the more people you want to have see your posting, the more it will cost. You set the budget, based on the choices Facebook offers you.
Note that the amount you agree to is not per day, but for the "lifetime" of what is now a "sponsored" posting. And herein lies one of the problems with this system - Facebook may spread the promotion of your item out over up to 3 days. Don't use this method for an event that is about to happen! It is also helpful to monitor the language in your text so that you don't use words like today or tomorrow.
You will need to select whether or not you want to have the posting seen by those who have "liked" your page already, or by those who "like" you and their friends. I prefer to select those who have already shown an interest in our shop and given us permission to offer them information and specials. By promoting a post, we still get no guarantee that 100% of our customers will see it - but our odds go up considerably.
There are some restrictions involved in getting Facebook to promote a posting. Last week one of ours was rejected because "promoted posts may not include images that are comprised of more than 20% text." We were advertising a sale and had superimposed large letters on a graphic, which you can see is not allowed if you visit the Facebook help page on this topic.
Your promoted posting will appear in your fans' news feed like any other (in fact it will appear higher in the news feed to help more people see it), but will have the word "Sponsored" under the words Like, Share, etc. below the picture. For this reason you might want to wait a few hours for the posting to be posted for naturally in the news feed of as many customers as possible before promoting it and having the word Sponsored below the image. That does makes it sound like an ad - which in a way it is!
When you go to the posting on your shop's home page, you can see how much of the budgeted amount has been spent so far, and also how many people have had it added to their news feed. We usually spend about $5 to $10 to promote a posting, which in the world of retail advertising is quite a bargain. For more information about using promoted posts, go to this help page on Facebook.