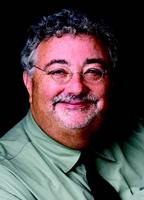 It Ads Up
February 25, 2013
If you're a retail junkie, you've no doubt been following with great interest the ongoing transformation saga over at JC Penney. Under new president Ron Johnson, the company is in a rapid, at-times-desperate struggle to reinvent itself before both investors and customers cut their ties with the long-time retailer.
It no doubt will be a fight to the finish and far be it from me to predict how it will all turn out. Clearly, Johnson and company have their work cut out for themselves.
Some of that is their own doing and there's a lesson to be learned for independent retailers on the marketing and advertising efforts JCP (that's the new name for the company in case you're not paying that much attention) is making.
Last night at the Oscars, the company introduced a new ad campaign, using the tag line "Yours Truly" as a kicker for what is essentially an image-building campaign on the brands, products and presentations the retailer is bringing in. The spots were upbeat, kind of clever and very lively.
They also had virtually nothing to do with any of the campaigns the company has run over the past year. And that's the problem. With increasingly limited resources, JCP needs to stay on message, telling the consumer why she needs to shop at the store. Not just why: They have to do something to actually get her to do so.
This campaign comes after the initial Ron Johnson foray that focused on a single month, celebrating the changing of the seasons. That was run concurrently with one themed around the "Fair and Square" campaign of everyday fair prices. Then came the sales and promotions of the fall and holiday selling season. And that was replaced with a campaign that compared similar products emphasizing the pricing advantage one would find at a JCP store.
Now comes Yours Truly. Other than the square JCP logo it bears little if any resemblance to anything that came before. Probably to anything coming afterwards too if the company stays consistent in its inconsistency.
Throughout all of this, JCP is breaking a Marketing 101 rule: say it often and say it simply.
With at least four different themes for its ad campaign over 13 months, the retailer is risking diffusing what is a difficult selling job to begin with.
As a smaller retailer you don't have the budget of any of these big boys. Nor the access to the creative talent. But you can be just as good at strategizing and that means staying on topic…whatever your frequency or format.
Johnson's old employer Apple was brilliant at that. JCP has a lot to learn…and less and less time to do so.