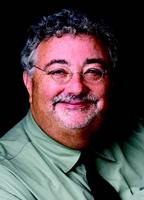 It's a Long, Long Way from January to well, January
February 11, 2013
I stand corrected: After making it through the entire January gift show circuit, it appears that early reports of unbridled enthusiasm for business (including from yours truly) need to be tempered a bit. Not ratcheted down to negative territory, but perhaps not quite as exuberant as we first thought.
Coming out of Atlanta – first stop on the January tour – it appeared the year was getting off with a major bang. As things evolved, people took down their expectations a notch or two and by the time the traveling medicine show arrived at its final stops for the month in New York and Las Vegas, things had been brought back to earth.
So, what's this all about?
Theory number one is that most people in the gift and home business are eternal optimists – how else would you keep your sanity and survive? – and are always looking at the bright side of things. Yes, there's some truth to that, but it's not the prime reason.
Theory number two is that people are just full of…stuff, and they always are trying to look good, in fact better than the next guy. And while there's no denying that human tendency, by this concept, every market would be the best one ever.
Theory number three is the one I'm going with. It says that the nature of markets and trade shows continues to evolve and that people are simply coming into events earlier than ever and that buying activity is getting incredibly front-loaded. People see great business the first few days of a show and think that pattern will continue throughout the week. Even if it tapers off towards the end, it will be starting at this higher level to begin with and people will naturally assume it won't fall off that dramatically.
But it will. And it has.
Nearly every major show this season has gotten off to a strong start and then petered out faster than in the past. The overall results are still good, but not crazy good as they first seemed.
So, as we wind down the winter show season and get ready for the early spring events and then later the summer circuit, let's all try to keep this new pattern in mind when we try to forecast what's happening.
The show must go on… just at a little different pace than in the past.