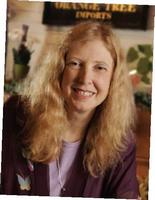 Pushcarts of Today
February 4, 2013
Pushcarts on Hester Street, 1898
Owning a pushcart was once the natural way to get into retailing-in fact, on the lower east side of New York in 1930 there were 47,000 families depending on the earnings made from selling merchandise this way, according to an article by
Suzanne Wasserman
. Some of these peddlers ended up opening "indoor" stores when Mayor La Guardia demanded that pushcarts be eliminated in order to make more room for cars, making this type of small, mobile retailing a gateway to more traditional shopkeeping.*
In the 1980s, the concept of the pushcart as a way of experimenting with a retail concept became the rage in indoor malls, thanks to their use by the Rouse Company in 1976 to create a "festival marketplace" in Faneuil Hall in Boston. Today's pushcarts are called RMUs (retail merchandising units), and they are often actually a permanent kiosk, complete with lighting and storage.
But the concept of pushcarts, or RMUs, remains the same: they offer the chance to experiment with a concept for a shop without the investment of an "inline" store. They also give manufacturers a chance to highlight the best-selling products in their line, although this sometimes means competing with an established retailer (such as our shop) that carries that same product.
There are several advantages to a mall in hosting RMUs. Public access areas become a source of rental revenue, and the "festival" concept of using pushcarts for entertainment which the Rouse Company originated still sometimes works. RMUs are often attractively merchandised and can be designed to fit with the ambience of any mall or even streetscape. And sometimes an RMU merchant is successful enough to rent a regular storefront from the mall owner.
If you have a retail idea and want to try it out with a cart, look around for the best mall environment for your concept. Find out how many months you will need to commit to, and also whether you're expected to provide your own fixture. Security for your merchandise when you're not open is also a concern, as is staffing (no pushcart will thrive if it is attended by a bored salesperson who is not friendly to shoppers passing by). Specialty Retail Report is a good source for information about all aspects of the world of RMUs.
More than one shopkeeper—both today and in the 1930s—started out on a humble pushcart and went on to greater things. And probably even more tried retailing on a pushcart, or RMU, and discovered that their idea wasn't viable in the long run. As hard as this lesson might be, it's cheaper to learn it by experimenting with a mobile unit than with an iron-clad lease on a storefront. And who knows, you may also discover that this type of flexible, small-scale shopkeeping is perfect for you as a long-term way of doing business.
*For more information about the fascinating history of retailing on the Lower East side of New York, check out the Shop Life tour at The Tenement Museum the next time you're in the city. The photo accompanying this blog (from http://www.neh.gov) was taken on Hester Street in 1898.