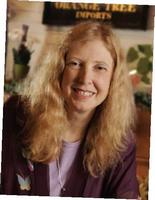 Anthropologie Window Wisdom
January 22, 2013
Visual merchandising has come a long way from the early days, when the invention of plate glass inspired shopkeepers to use their new, large windows to show one of every item in the store. Today's windows, especially those by the chain Anthropologie, go to the opposite extreme-featuring only one or two pieces of merchandise, if any at all.
Anthropologie is a retail chain founded 20 years ago in Wayne, Pennsylvania that is renowned for its stunning visual merchandising. There are currently Anthropologie 175 stores across the U.S. and in Canada and the U.K. According to the company's web site "Anthropologie remains a destination for women wanting a curated mix of clothing, accessories, gifts and home decor that reflects their personal style and fuels their lives' passions, from fashion to art to entertaining." The chain is now owned by Philadelphia-based Urban Outfitters.
Anthropologie has been recognized for several years for its creative visual merchandising, and in fact Anthropologie window displays are highly recommended for visual merchandisers seeking inspiration for their next project. Jyppe A. Quidores of The Creativity Window suggests in his blog posting about how and where to find best window display images on the web, that 'anthropologie window displays' be used as a term for Google Search.
The store's unique floor and window displays are often an artful mix of paper, reclaimed or recycled materials. Instead of traditional mannequins and backdrops, Anthropologie might use balloons, plastic milk jugs, clothes pins, hangers, or -- in a recent cooperative effort with The Cork Forest Conservation Alliance—wine corks. All 153 U.S. and U.K received a share of the two million corks donated by the CFCA to increase awareness and promote the preservation of Mediterranean cork forests. The installation of the window displays was designed to coincide with worldwide Earth Day on April 22, 2011, and you can see how creatively the corks were used in different stores in this short video.
In addition to the use of non-traditional materials in their windows, Anthropologie's visual merchandisers will often feature oversized items such as giant flowers or leaves, or natural items such as gourds or shells. Instead of showing the clothing sold in the stores, they will make a dress out of books, or create one that looks like a butterfly. They often play with a color theme, a geometric shape or texture. For photos of inspiring Anthropologie displays, check out Pinterest or Anthropologie's own Find Your Fave Store Window Page on Facebook.
If you think that the artistic look of an Anthropologie window is beyond your own talents, I suggest that you contact local design students and ask them to submit ideas. You will of course want to pay those whose ideas you use. Hopefully the students will gain both school credit and valuable visual merchandising experience -- and your store will attract the public attention it deserves.
PS: Due to trade show travels, there will be no Specialty Shop Retailing blog entry for the week of January 28.