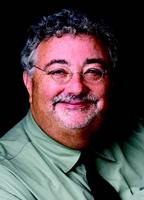 It's a Long, Long Way from January to September
January 17, 2013
So, the January show circuit has started with a bang. The Atlanta market was as strong as anybody's seen in quite some time and if at least some of that is the continued strength of Atlanta itself as a market center you still have to credit overall business conditions with the bulk of the good news coming out of AmericasMart.
Of course, we'll see how sustainable a trend this is as the show tour continues onto Dallas this week and then Los Angeles, New York, Las Vegas and all points in between. Atlanta is not always totally indicative of the rest of the month when it's good, though it usually is when it's not-so-good.
The more important question is what does all of this mean for 2013. Frankly, the accuracy of predictions made in January reflecting third and fourth quarter conditions is very suspect. It reminds me of those who try to predict Christmas business based on back-to-school sales. There is hardly any connection between the two anymore – if there ever was one – and it's like guessing how holiday will be based on Arbor Day.
More recently, we're seeing the same thing with Black Friday, the ridiculously named day after Thanksgiving. Given all the promotional noise now associated with that day, it has become largely irrelevant as a forecasting tool for the remainder of the holiday shopping season.
All of which is saying we'll really only know what January means next December 31. Right now, the news is good and we're all happy to hear that. But as a wise man once said, don't count your gifts before they hatch…or something like that.