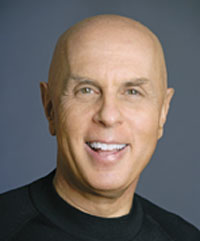 Wal-Mart and Bribery in Mexico; How Did it Come to This?
December 21, 2012
Young Sam Walton and the store that started it all
The New York Times, this morning, released the results of its investigation into Wal-Mart's business practices in Mexico. Entitled, "The Bribery Aisle, How Wal-Mart Got Its Way in Mexico," the article starts on page one and then runs for three full pages.
This is not a new story. Last Spring the paper reported that Wal-Mart senior management in Bentonville learned of the bribery from one of the perpetrators but closed down the company's internal review in 2006.
What is new is the results of the newspaper's own extensive investigation. The paper "...picked up where Wal-Mart's internal investigation was cut off, traveling to dozens of towns and cities in Mexico, gathering tens of thousands of documents related to Wal-Mart de Mexico permits, and interviewing scores of government officials and Wal-Mart employees, including 15 hours of interviews with the former lawyer, Sergio Cicero Zapata." (Mr. Zapata blew the whistle on the activities).
The article states:
"The Times' examination reveals that Wal-Mart de Mexico was not the reluctant victim of a corrupt culture that insisted on bribes as the cost of doing business. Nor did it pay bribes merely to speed up routine approvals. Rather, Wal-Mart de Mexico was an aggressive and creative corrupter, offering large payoffs to get what the law otherwise prohibited. It used bribes to subvert democratic governance - public votes, open debates, transparent procedures. It used bribes to circumvent regulatory safeguards that protect Mexican citizens from unsafe construction. It used bribes to outflank rivals."
As I read about story, I thought about my visit to Sam Walton's original variety store in Bentonville, Arkansas. It's now a visitor center but the layout gives you a sense of the company's beginnings in 1950. I was struck by how in a few decades Wal-Mart was able to grow from that humble beginning to become a retailer that today spans the world. I was also struck by how far the company has traveled from those beginnings not just in power and societal impact but in hewing to its founding, small-town ethics.
Is The New York Times correct; probably enough to make this a very troubling piece of business. We are all, as businesspeople, citizens and consumers, stakeholders in the world's largest retailer. Don't you think we all have a right to expect more?
I wrote three articles on the bribery scandal last Spring. Here are links if you would like more background: ("Wal-Mart...What If?" Wal-Mart's Bribery Scandal; Why it Matters", and "Wal-Mart Board of Directors Gets Pressed from Top and Bottom; Employees Start a Petition.")