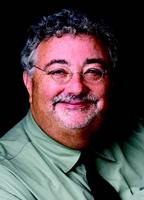 Grey Thursday
November 19, 2012
So, having worn out the novelty of first opening their doors at 4 or 5 in the morning and then pushing that up to midnight, the big retailers have crossed the International Date Line and are starting to open up on Thursday, Turkey Day itself.
You could see this coming. Kmart has opened on Thanksgiving for several years and last year, a few of the other Big Boxers like Walmart and Sears opened on Thursday evening. This year it's turned into a wide-scale movement with many – if not quite most – of the larger discount, specialty chain and department store operations opening their doors for at least part of the day before Black Friday.
Suddenly, Feeding Frenzy – which used to refer to our proclivity for eating everything not nailed down at Thanksgiving – has taken on a whole new meaning.
What's a specialty retailer to do?
There are several ways to look at this. The first is of course to ignore the whole thing and get ready to carve up the turkey, rather than sales. Frankly, in all the promotional noise associated with this shopping period there's no way a smaller store can possibly break through and get noticed.
If for some reason your store happens to be located adjacent to one of these turkey-defying retailers, maybe you set up your front window to catch people's attention as they walk by, telling would-be shoppers that you'll see them tomorrow.
You could of course open up for all or part of Thursday but what's the point? Again, you're not going to get noticed in all the hoopla and while we all love Thanksgiving leftovers, it's nice to have them the first time too. Then there's whole parade and football thing you're going to be missing.
I'm neither naïve nor a sentimental fop, trapped in the way things used to be. If people want to stuff their shopping carts on Thanksgiving Day instead of spending it stuffing their faces, that's OK with me and there should be places they can do it.
Just know that in another few years all of this is going to be moot – as it's starting to be already. The Internet is giving early shoppers all the space they need to satisfy their conspicuous consumption appetites, they don't necessarily need to go to an actual store.
And that comes back to the real answer of how independent retailers deal with all of this: If you're not operating online, then in fact you are the very personification of Thanksgiving: A great big dead, stuffed turkey.