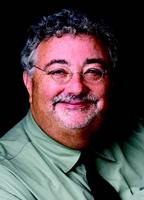 Up Against the Wal
November 8, 2012
"We bought deep, very deep, and we bought deep on items that matter to our customers."
When a retail competitor makes a statement like that, it can send shivers up and down the merchandising spines of any good retailer.
When the person making the statement is the chief merchandising and marketing officer for Walmart, it can cause out-and-out night sweats.
Most independent retailers don't really go head-to-head with stores like Walmart, but there is much to be learned from the strategies these kinds of stores employ.
The narrow-and-deep school of merchandising is a long-time classic in retailing and one ideally suited for big box stores. If there's a hot item – whether it's this year's Tickle Me Elmo or Pet Rock or Cuisinart food processor – shoppers expect to find those things in the larger stores they shop at. If they don't, it can change the shopping patterns for consumers who will most likely choose another first-choice store if they are disappointed often enough. I know that's the way I shop.
There isn't quite that mentality at smaller specialty stores, but in my mind it's just a matter of scale. If you have an item you really believe it and –more importantly – it has an established track record as being a consistent seller, than you can never be out of stock on it. Whatever the initial capital costs of holding inventory are, you have to look at them as necessary costs of doing business today.
That is never more important than during the holiday shopping season.
Which doesn't mean you have to go necessarily narrow. Shoppers in specialty stores expect to be surprised and to find things they don't see at other stores. It's the backbone of the specialty merchandising strategy.
That said, there are still too many smaller stores whose assortments are just all over the place, without focus or concentration in core merchandising classifications. In today's economic climate you just can't afford to do that anymore.
Nobody's saying you should try to become Walmart. That's just plain wrong. But there are things they do that make sense for many other kinds of retailers.
Again, it's all a matter of scale.