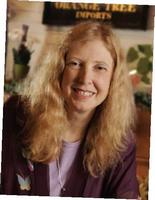 Lessons from Zingerman's: Part 1
November 6, 2012
We all aspire to build a business that provides great service-but Zingerman's Deli in Ann Arbor, Michigan has made it their mission to create a corporate culture based on service, and to share their methods for achieving this goal with the world. Partners Paul Saginaw and Art Weinzweig oversee the family of Zingerman's enterprises, which now numbers eight separate businesses and generates $44 million in sales. And yet they still find time to share their approach with other small business owners through a program they call Zingtrain.
Partner Art Weinzweig has also written a brief but insightful book entitled Zingerman's Guide to Giving Great Service (Hyperion, 2004). He self-published a second work in 2010, A Lapsed Anarchist's Approach to Being a Better Leader: Zingerman's Guide to Good Leading, which I haven't had a chance to read.
Paul Saginaw was recently in Madison for a seminar sponsored by Dane Buy Local, and I was impressed by how much good information he packed into two hours. I thought I would share some of the highlights in two different blog posts—and I encourage you to consider bringing him to your area for a presentation if you like what you read. There are also seminars held regularly in Ann Arbor for those who are able to travel to Michigan.
Saginaw, who lists his job title as Chief Spiritual Officer, started by discussing the importance of a business having a vision. "People want to be part of something bigger than themselves," he stated. If your shop has core values that are admired and respected, you will attract and retain employees who share these values.
The principles that are part of your business vision need to be teamed with systems and policies, as well as a corporate culture, in order to lead to consistent results. In the case of Zingerman's, the desired measurable results are "great food, great service, and great finance." Great finance, or profits, allow you to continue doing what you are doing, Saginaw pointed out—so Zingerman's shares financial information with all its staff, encouraging them to make decisions that will have a positive impact the bottom line.
Zingerman's principles were developed in a mission statement back in the early 1990s by a team of sixty or seventy staff members, and to this day everyone in the organization is obligated to live by them. "Our principles define the ways in which we are committed to working with each other and with the community around us," states one Zingtrain publication.
Does your business have a mission statement? This one is a great example to model yours after; we share the Zingerman's experience
selling food that makes you happy
giving service that makes you smile
in passionate pursuit of our mission
showing love and caring in all our actions
to enrich as many lives as we possibly can
These principles would be ineffective without consistent systems to put them into effect in every aspect of the business. Next week's blog* will explore some of the policies, training and checklists that makes it possible for Zingerman's to use carefully constructed systems to consistently bring this vision to life, and to get the results—great food, great service, great finance—that they are working towards.
Happy Retailer