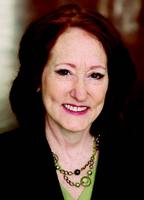 A Shop Local Lesson: Local Loyalty Can Come at a Price
June 18, 2012
As a consumer, being loyal and supporting a local small business can be very difficult choice, especially when it comes to buying name brands. I recently wrote about practicing what we preach in regard to my kitchen renovation. This past weekend, I went back to the appliance chain to cancel my initial order. Of course, the sales associate asked why? Did I get a better price someplace else? Yes, I said, slightly, but more importantly, I was doing business with a small, local independent in town. 

Sales associate: "We're local, too. We are only in the tri-state area. And we are a mom-and-pop, still owned by one man."
Me: "I know, and you have a good reputation too, but this is a Main Street small store in my town."
Sales associate, calculating on the computer: "What if we cut the price to [$x, new price] and 24 months of interest-free financing?"
Me: "That is very nice and extremely tempting, but I have to say no."
Sales associate: "Okay, bear with me, I have to get a superior to override the sale."

I wait. He returns with store manager.

Store manager: "I understand that you want to cancel your order. Did we do something wrong? How can we make it right."
Me: "No, you didn't do anything wrong. But I want to support my local shop owner in town."
Store manager: "What if we cut the price by $1,000. Would that make a difference?"
Me: "(gulp!) Thank you. That is very generous and tempting, but I can't."

We settled it and they reluctantly canceled my order, albeit not understanding how I could pass up such a generous discount. Believe me, it was very difficult. That was a big chunk of change they offered me. But as much as it hurts in the pocketbook, the more I think about it, the more I realize that I made the right decision. Sure, I could have gone for the short-term gain of the $1,000 discount. That certainly would have helped cut the cost of the kitchen renovation. But what would the long-term ramifications possibly have been?
Without customers like me, patronizing that local store, we could lose another business that contributes to the town through employment and paying taxes, which would then impact the quality of our town and raise my property taxes, among other things. Like many small cities, my town has been struggling to keep small businesses, especially since Macy's closed our downtown store and moved to the mall. This appliance store has been one of the stalwarts that has held on. I would like to see it continue. It has cost me, but it is worth it in the long run, I think.