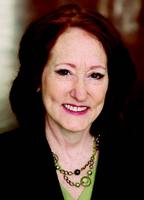 Remember the Magic Words
June 12, 2012
When it comes to customer service, rude store employees rank at the top of the list of customer pet peeves, according to data compiled for the NRF's STORES. And, of course, this can negatively impact your business. You work hard to get customers to cross your threshold; you may lure them in once, but if they are rudely served, they will not return.
I know that gift retailers pride themselves on service with a smile and a "How may I help you"greeting when a customer enters the store. But it never hurts to remind your employees of this; emphasize good manners and the use of the magic words "please" and "thank you" no matter how difficult the day or the customer has been.
The STORES article noted a report by NPR on the deterioration of manners, which noted that in 2011 some 76 percent of people surveyed by Rasmussen Reports said Americans are becoming ruder and less civil. A gradual decline in "pleases" and "thank yous" was cited by Lisa Gache, co-founder of Beverly Hills Manners in Los Angeles, who noted, "The slow erosion of the 'magic words' in our everyday vernacular has to do with the predilection toward all things casual in our society today," Gache says. "Casual conversation, casual dress and casual behavior have hijacked" good manners.
And we shouldn't' forget to use those same words in our everyday lives. We too should remember our "pleases" and "thank yous" in all of our dealings - as customers, as business people, as parents, as friends, as strangers. Manners matter.