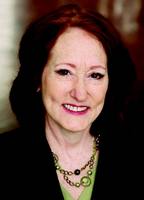 Practicing What We Preach
June 5, 2012
Over the past several years there has been a growing momentum and buzz about "buying local" and supporting our main street and independent businesses. The 3/50 Project, Shop Small Stores and other grassroots movements are offshoots of this philosophy. We at Gifts and Decorative Accessories support the idea; after all, supporting independent retailers and helping to keep them in business are what we are all about. And our columnist, retailer Carol Schroeder recently wrote about supporting local trade shows as well, in order to keep them vibrant and healthy.
Proponents of the "Buy Local" philosophy should not just preach it as something others should do; we should practice it ourselves. That is what I am doing. I finally bit the bullet and have embarked on major renovation of my kitchen. I have lived with one of the ugliest and most inefficient kitchens on earth for the past 30 years, one that has (but not for much longer) an avocado-colored sink! It is very scary (especially the huge financial investment), but also very exciting at the same time. I get to choose new cabinets, appliances, countertop, tile, etc.
Shopping for my appliances was a big deal for me. Over Memorial Day weekend, I went shopping around; there were some great sales happening, so I went first to a large appliance/electronics chain. There I selected and ordered the models that I wanted. Yes, that's not a "buy local" thing to do, but how could I beat the prices that I got? Then I went comparison shopping at Best Buy and Sears; they had comparable or higher prices, or didn't have the models that I chose.
Then I went to a small appliance store in my town. It has been there for years. It is not a slick showroom and doesn't have samples of everything on the sales floor. As I poked around, a salesperson asked if I needed help. I gave him the list of appliances that I wanted; showed him the prices that I had gotten from the chain, and asked what he could do for me. I told him that I would much rather do business locally and keep them doing business in town.
He took the list from me and went to his desk to look things up, while I waited. Turns out, he could not match all lower the prices, but the final total ends up saving me money. Why? He found some rebates on several of the appliances that bring the total down, and then, since the store is in an "Enterprise Zone," I save on sales tax. We shook hands, I put down a deposit and sealed the deal.
My cabinets, too, will come from a local fabricator two towns over from mine. Supporting local businesses is not always easy, nor is it always practical, but we should all practice what we preach whenever possible.