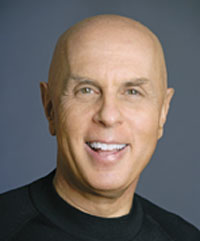 Adults Who Play with Toys: An Untapped Market
September 24, 2007
"Pop quiz. What percentage of video gamers are 50 or older? The answer, according to AARP magazine, is 25."
                                                                                                                        New York Times
                                                                                                                        What's Off Line
                                                                                                                        Paul B. Brown
                                                                                                                        September 23, 2007
It was early Sunday morning and I was on my first cup of coffee when that little nugget caught my eye. I rubbed my eyes, wondered if I needed more coffee and looked again. It stared back at me innocently from the last paragraph of a column buried in the back end of the business section.
I have been, for some time,  calling for toy departments and toy stores to reorient to include adults and seniors. This seemed to reinforce the notion that there are a lot of adults who would buy toys for themselves if they felt that the toy department was meant for them and not just 6 year olds.
I decided to go to the source and found a piece in AARP that gave more detail on adult gamers. It said "The average video game player is 30…And online, women over 40 rule, spending more hours playing games than even geeky teenage boys do, according to research firm Digital Marketing Services."
Supporting this notion is a great new book by Mark J. Penn entitled "Microtrends the small forces behind tomorrow's big changes." Mr. Penn includes a chapter entitled "Video Game Grown-ups." He writes, according to the Entertainment Software Association, gamers under age 18 make up only one-third of all players." 
 So, what does this mean for the toy industry? Everything! It means that adults want to, and expect to, play. All they need is something to play with. I believe a lot of this product is already out there; particularly in the board game area. It just needs smart retailers to turn their toy departments into destinations for this adult demographic that currently has no place to go to find products that satisfy their need to play.