Gift industry financial news & reports
Mergers and acquistions, profit and loss, Chapter 11, sales and revenues from the leading gift vendors.
Retailer Excellence Awards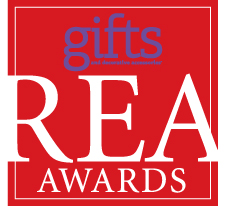 63rd Annual Retailer Excellence Awards.
Fill out your entries today!
• REA Entry Form
• Rising Star Nomination
• Sales Representative Nomination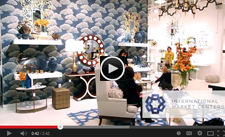 Join GDA Editorial Director Warren Shoulberg for video coverage of the recent Las Vegas Market's Gift + Home Show. See the videos. Videos are sponsored by the International Market Centers.
Out and about at the Casual Living Conference

From touring a retail store or playing a round of golf to attending cocktail parties with casual industry peers or learning more about the changing marketplace, professionals who took time to attend the third annual Casual Living Conference found time to squeeze in some fun. Change: The New Status Quo was the theme for the event, held Feb. 19-21 at Rosen Shingle Creek in Orlando, Fla.