Leading vendors, show producers & gift industry organizations
News about leading vendors, show producers & gift industry organizations.
Comedian Kathy Griffin Kicks Off National Stationery Show and AIDS Walk New York

Two-time Emmy and Grammy award-winning comedian Kathy Griffin will perform during the National Stationery Show in New York, in a post-walk show May 21 for AIDS Walk New York. This is the 6th consecutive year that the Gift For Life/National Stationery Show team have partnered for the fundraiser. More

Clint Mahlman, London Drugs Limited, named Distinguished Canadian Retailer of the Year by Retail Council of Canada

TORONTO, April 20, 2017 /CNW/ - Retail Council of Canada (RCC) announced that Clint Mahlman, Executive Vice-President & Chief Operating Officer, London Drugs Limited, British Columbia, will be the recipient of the Excellence in Retail Awards (ERA) 2017 Distinguished Canadian Retailer of the Year Award. More

Macy's Shows Consumers How to Match Their Mood with Fragrance

The annual Macy's Flower Show in Herald Square, held March 26 through April 9, featured an elaborate carnival flower theme that was beautifully displayed, but it was the Scent Event in collaboration with the Fragrance Foundation that captured NPD's attention. More

Mackenzie-Childs and Beekman 1802 Join Neighborly Forces

AURORA, NY – April 5, 2017 – MacKenzie-Childs announced a new product partnership with fellow upstate New York brand Beekman 1802. The two brands collaborated on a blooming-floral soap and lotion set in a hand-painted Courtly Check container. More

Beatriz Ball Adopts Autism Awareness as Company's Cause

New Orleans, LA –April is World Autism Month, and Beatriz Ball is donating a portion of all sales for the month of April to Autism Speaks. More

Pier 1 Names Former Kmart President New CEO

Pier 1 Imports yesterday announced its board of directors has named Alasdair James, 46, as president and CEO, with an effective start date of May 1, 2017. James will be added to the company's board after his employment commences. More

Emerald Expositions Files with SEC to Raise $250 Million

NY NOW organizer looking to go public according to published report. Emerald Expositions, the largest business-to-business tradeshow operator in the U.S., filed a public offering with the U.S. Securities and Exchange Commission (SEC) on March 31. More

Costa Nova stoneware, a ten year old Portugese tableware brand, makes US Debut at February NY NOW show. More

Beatriz Ball Inducted Into ARTS Awards Hall of Fame

New Orleans, Louisiana - Beatriz Ball was recognized by the Accessories Resources Team (ART) on Friday evening, January 20th in Dallas, Texas with an ARTS Award for Outstanding Tabletop Design. More

HSNi CEO to Chair National Retail Federation

NEW YORK – The National Retail Federation today announced that HSNi CEO Mindy Grossman has been elected chairman of the NRF Board of Directors, succeeding Kip Tindell, co-founder and chairman of The Container Store. More

Revenew Sales, Market Development Announces New Hire

Wilmington, NC--Revenew Sales and Market Development Inc. announced the hiring of Kristie Raycroft to the Revenew Team. More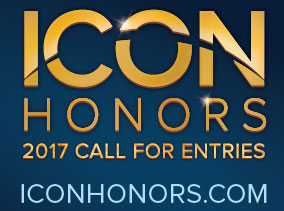 Call for Entries Now Open. No one's more eligible to win than you. Get ready to tell your story! Click to enter!
Enter the First-Ever Century Awards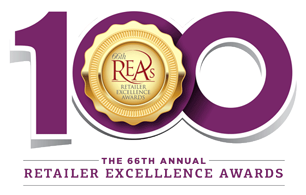 Gifts and Decorative Accessories is now accepting submissions for the brand new Century Awards, to be presented at the 66th annual Retailer Excellence Awards event on August 20.
This week's Editor's Picks are all kitchen tools that make cooking fun and easy.
View All Slideshows