Breaking news from the gift industry
The latest news from gift vendors, reps, retailers and shows.
Costa Nova stoneware, a ten year old Portugese tableware brand, makes US Debut at February NY NOW show. More

C&F Enterprises Acquires Transpac

C&F Enterprises announces acquisition of Transpac Inc. More

CA Gift Adds Suzy Toronto to Licensed Artist Lineup

PROVIDENCE, RI – Artist Suzy Toronto has joined CA Gift, bringing her artwork to the Providence-based company. Her artwork features "quirky and uplifting messages on a colorful lineup of fun and functional giftware," as described by Toronto. More

Rogan Donelly Named Tervis President

NORTH VENICE, FL – Rogan Donelly has been named the president of Tervis Tumbler Company. The announcement was made by Norbert Donelly, chairman of the company. More

Portmeirion Group Acquires U.K. Fragrance Manufacturer

NEW YORK – Portmeirion Group has acquired Lighthouse Holdings, one of the U.K.'s largest home fragrances manufacturers, in a deal worth more than $19.9 million. More

Knockout Licensing to Launch Finlayson in North America

NEW YORK - Helsinki-based 5th Wave Brands, the global licensing agent for Finlayson, has appointed Knockout Licensing to launch and manage licensing for the popular Scandinavian design and fabric brand across the United States and Canada. More

Lifetime Brands Acquires Wilton Armetale

GARDEN CITY, NY – Lifetime Brands , provider of kitchenware, tabletop and other products, has acquired the brands, product portfolio and certain other assets of Wilton Armetale . More

Trisha Yearwood Launches Home Line with Imax

TULSA, OK – Trisha Yearwood has partnered with Imax Worldwide Home to create four accessory collections. More

Ricardo Beverly Hills Acquires Stephanie Johnson

KENT, WA – Ricardo Beverly Hills has acquired Venice, CA-based Slim Inc./ Stephanie Johnson , creator of stylish cosmetic cases and travel accessories. Ricardo Beverly HIlls is known for its line of luggage and travel accessories. More

EDISON, NJ – Industry veteran, Michelle Klein has been appointed as president and CEO of Sferra. She brings more than 21 years of industry experience, most recently as president and CEO of Baccarat Americas. More

Knockout Licensing Signs Agreement With Tanya Whelan

NEW YORK – Designer Tanya Whelan has appointed Knockout Licensing to develop a licensing program that brings her fabric designs into a wide range of new product categories, with an emphasis home décor. More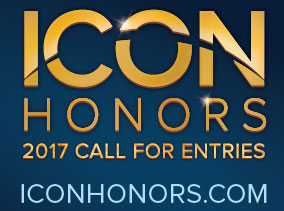 Call for Entries Now Open. No one's more eligible to win than you. Get ready to tell your story! Click to enter!
This week's Editor's picks are almost edible, featuring sweet, enticing scents that will make the consumer's mouth water.
View All Slideshows