Worlds Collide in E-Tail vs. Retail, a Panel Discussion at Tabletop 2017

How can you attract Millennials to your store? What role does a physical store play in today's digital world? How can you remain competitive? All of these questions and more were debated at the New York Tabletop Market during a panel discussion April 5, 2017. More

Companies Taking New Directions, Tabletop 2017

The showrooms at 41 Madison showcased much of what you would expect—elegant dinnerware, serveware and crystal, in new designs both elegant and bold. But some companies offered products that took us by surprise; items we would expect to see at more specifically gift shows. Luigi Bormioli, L'OBJET and Portmeirion had us intrigued and curious about their new categories of product. More

Targeting Millennials at Tabletop 2017

"Millennial" continues to be the buzzword in the industry, as retailers and vendors alike rack their brains for ways to appeal to the young consumer. Such brainstorms led to a few companies taking a chance on new products that fit into the Millennial lifestyle. Here are a few that were displayed at the 2017 New York Tabletop Market April 4-7. More

Annual TOTY Awards Take Center Stage

NEW YORK, NY – As toy retailers awaited the opening of the 2017 North American International Toy Fair last Saturday, top toy makers were honored on Friday evening during the 17th annual Toy of the Year Awards and Toy Industry Hall of Fame induction ceremony. Hosted by the Toy Industry Association, this year's event was held at the Intrepid Sea, Air & Space Museum in New York City More

CPSC Commissioner Speaks on Toy Safety During TIA Seminar at Toy Fair

According to Marietta Robinson, commissioner at the U.S. Consumer Product Safety Commission (CPSC), "U.S. children play with the safest toys in the world." More

ASTRA Offers New Product Exclusives for Member Stores

The American Specialty Toy Retailing Association (ASTRA) has partnered with three member manufacturers—Neat-Oh/Totum, Plan Toys and ThinkFun—to offer 13 product exclusives for ASTRA members. More

Trend Spotting at Toy Fair 2017

Under an azure blue sky and amidst unseasonably mild temperatures, conditions for this year's International North American Toy Fair were especially sunny for retailers and vendors alike. More

LA Mart's New Kids Collective Showrooms Opened for Winter 2017 Gift & Home Market

The LA Mart, the West Coast's resource for gift, home, lifestyle, fashion accessories, furniture and design products, added an expansive and exciting ensemble of highly marketable infant and children's products to its lineup with the debut of the "Kids Collective," a focused assortment of merchandise never before available at the LA Mart. More

LA Mart and Urban Expositions Sponsored "Made In America" Buying Tour

The LA Mart, the West Coast's premier resource for gift, home, holiday, furniture, fashion, design and lifestyle products, and Urban Expositions, long-time producer of the LAMKT show (formerly the California Gift Show), joined forces to present a timely and helpful guided buying tour of highly marketable "Made in America" new products available from exhibitors showing in the California Marketplace Temporaries and showrooms in the LA Mart. More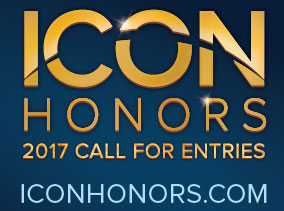 Call for Entries Now Open. No one's more eligible to win than you. Get ready to tell your story! Click to enter!
Enter the First-Ever Century Awards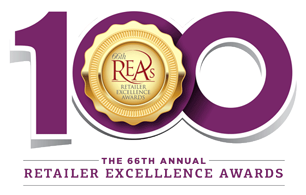 Gifts and Decorative Accessories is now accepting submissions for the brand new Century Awards, to be presented at the 66th annual Retailer Excellence Awards event on August 20.
This week's Editor's Picks are gifts that feature vivacious prints, full of pizazz and spunk.
View All Slideshows