What's trending at NY NOW? Cactus themes, marble in various colors, geometric shapes and products for small celebrations with a "treat yourself" theme. More

Best New Product Award Winners Announced at NY NOW Winter 2017 Market

NEW YORK, NY -- Winners of the "Best New Product" Awards and "Best Exclusive Launch" Award for 2017 were announced at NY NOW®, the Market for Home, Lifestyle + Gift. Each of the winning companies stood out among hundreds of entries that showcased the leading trends in home, lifestyle and gift. More

Our editors had a wonderful time catching up with our favorite vendors, as well as meeting some new ones leading the way for exciting new trends. Here are some of our favorites that we saw. More

Winter 2017 Las Vegas Market Delivered Results

Las Vegas Market announced that steady buyer and designer attendance and strong order-writing set a positive tone at the largest-ever Winter 2017 Las Vegas Market, which ran January 22-26, 2017. More

Las Vegas Market Announces Best Booth Winners

Las Vegas Market announced that 12 furniture, home décor and gift exhibitors —12 Small Things, Age of Industry, Alexis Mattox Designs, Basil Bangs Pty Ltd., Byer of Maine, Edgemod Furniture, Holbrook Candle, IDO Furniture Co. Ltd., Little Light Bazaar, M3LD, Phu Tai J.S. Company, and Spellbound Collections/Rodeo Royalty — have been named Winter 2017 Las Vegas Market "Best Booth" winners. More

Las Vegas Market Reveals 2017 Global Goodness Award Winners

Las Vegas Market announced that four exhibitors—Anji Mountain, The Cottage Potters, Dunitz & Company and Quilling Card—are winners of its sixth Global Goodness Awards. More

Dallas Total Home and Gift Show was a great success for vendors. Read on for an exploration of the hottest trends this market. More

DIY Kits Trending at Dallas Market

When it comes to crafting kits, evolution has struck the market. More

28th Annual ARTS Awards Winners Announced

DALLAS–Dallas Market Center and ART announced the winners of the 28th annual ARTS Awards during a gala event held Friday, January 20 at the Hilton Anatole hotel and attended by 650 guests. More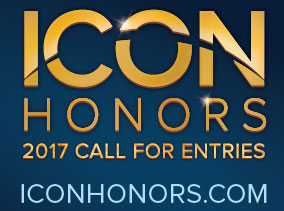 Call for Entries Now Open. No one's more eligible to win than you. Get ready to tell your story! Click to enter!
This week's Editor's picks are almost edible, featuring sweet, enticing scents that will make the consumer's mouth water.
View All Slideshows