Best practices for independent gift retailers
Everything gift retailers need to know about display, promotion, signage, events, technology and store equipment.
Retailer Excellence Awards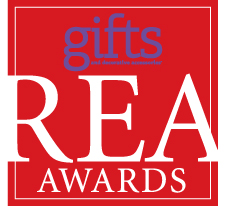 63rd Annual Retailer Excellence Awards.
Fill out your entries today!
• REA Entry Form
• Rising Star Nomination
• Sales Representative Nomination
Savvy Store Solutions

Carol Schroeder

April 16, 2014

Cooperation and collaboration are essential to the success of most small retailers -- whether it is through your local buy local movement, Chamber of Commerce or merchant association. Now there is a new tool available to help business owners connect, thanks to Eric Groves, a former senior executive of the online marketing company Constant Contact. Groves is the co-founder of a start-up business called Alignable, which describes itself as a free, online social network where business owners can connect, collaborate and learn from each other. He described it as a "LinkedIn for local businesses" in a recent interview with the Boston ...

Savvy Store Solutions

Carol Schroeder

April 8, 2014

"Fifty percent of retailers and brands will disappear," according to the future predictions made by Robin Lewis and Michael Dart in their recent book The New Rules of Retail: Competing in the World's Toughest Marketplace (Palgrave Macmillan, 2010). And as dire as this may sound to independent retailers, it turns out that the authors don't even factor us into their study. They are actually saying that 50% of the consumer businesses that compete with us are endangered! Whether this is good news or not is a matter of interpretation. However their study of changes in shopper behavior obviously ...

Savvy Store Solutions

Carol Schroeder

April 1, 2014

Changes to the minimum wage laws will have a major impact on retailers across the country. And yet I think we would all agree with President Obama's statement that "no one who works full-time should have to raise their family in poverty. Right now, a full-time minimum wage worker makes $14,500 a year—which leaves too many families struggling to make ends meet, with a family of four with a minimum wage worker still living below the poverty line." In 2013 the President called on Congress to raise the Federal minimum wage in stages from $7.25 to ...