Gift industry promotions, appointments, new hires & awards
The latest gift industry promotions, appointments, new hires and awards.
Aromatique founder Patti Upton dies at 79

Patti Upton, founder of multimillion-dollar home fragrance company Aromatique, died at her Arkansas home on Tuesday, May 23, after a brief illness. She was 79. More

Villeroy & Boch Names President, Americas

METTLACH, Germany – Lisa Knierim has been named president and CEO Americas at Villeroy & Boch. More

JK Adams Appoints National Sales Manager

DORSET, VT – Debbie Minger has been appointed national sales manager at JK Adams. More

Steve Crawford Named VP, Sales & Marketing at Dale Tiffany

LA MIRADA, CA – Steve Crawford has been appointed vice president, sales and marketing, at Dale Tiffany. More

Nambé Appoints New Director of Sales

SANTA FE, NM – Nambé has appointed Shannon Brown as director of sales for specialty, gift and international. Brown brings more than 12 years of retail experience, most recently having served as director of global sales at Michael Aram. More

HILLSBOROUGH, NC – Bill Roberts has been named CEO of Vietri, importer of fine Italian handcrafted dinnerware, flatware, glassware, linens, decorative accessories. More

Rogan Donelly Named Tervis President

NORTH VENICE, FL – Rogan Donelly has been named the president of Tervis Tumbler Company. The announcement was made by Norbert Donelly, chairman of the company. More

Zak's Zakheim to be Honored by Junior Achievement

SPOKANE, WA – The Junior Achievement Business Hall of Fame of Eastern Washington and Northern Idaho will present Irv Zakheim, chairman and CEO of Zak Designs, with the Bob Shugert Award. More

SOMERVILLE, MA – Three team members at The Grommet have been promoted to management positions. More

SALT LAKE CITY, UT – Lisa Juul has been promoted to vice president, sales at Vandor LLC. More

Harry Blake Joins Primitives by Kathy

LANCASTER, PA - Primitives by Kathy has appointed Harry Blake as its new director of key account sales. More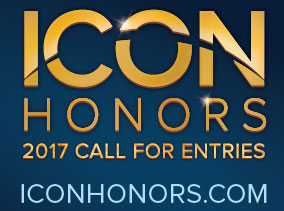 Call for Entries Now Open. No one's more eligible to win than you. Get ready to tell your story! Click to enter!
Flowers and other plants add a sort of sweetness to fashion and fragrances, welcoming a sense of nature and femininity. This week's Editor's Picks features flowers, ideal for her.
View All Slideshows