Fashion accessories products, trends & news
Trends in jewelry, handbags, travel goods and other fashion accessories.
The Advantage tote in the Flags pattern is made of sturdy 18 oz. cotton canvas. More

Products new to the market More

FORT WAYNE, IN - Robert T. Wallstrom has been appointed president and chief executive officer and a member of the Board of Directors at Vera Bradley, effective November 11, 2013. More

Rachel Atherley's stacking snakeskin cuffs are hand-pierced and formed to represent shed snakeskin. More

COPENHAGEN, Denmark - Danish jewelry brand, Trollbeads, has appointed Brenda Berger as CEO of Trollbeads US Inc. More

Lifetherapy's Blue Inspiration & Peace wood bead bracelet is handmade and features a turquoise stone which symbolizes protection and good fortune. More

Momma's Jewels are teether/necklaces and bracelets for mothers to wear and for baby to love. The sterling silver jewelry features either a single ring, two rings or three rings that are safe for babies to put in their mouth. More

Swarovski Collaborates with Designers for Children's Wear

LONDON - Swarovski showcased its petitePARADE, an exclusive new Spring/Summer 2014 capsule collection for children in collaboration with Vogue Bambini and a select group of designers. More

The Banned Book tote from Out of Print features a design showing - or not showing as the case may be - the titles of 50 books that have been banned at one time or the other. More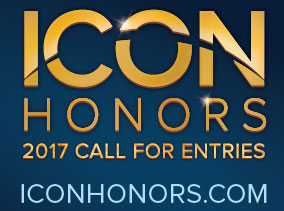 Call for Entries Now Open. No one's more eligible to win than you. Get ready to tell your story! Click to enter!
Flowers and other plants add a sort of sweetness to fashion and fragrances, welcoming a sense of nature and femininity. This week's Editor's Picks features flowers, ideal for her.
View All Slideshows