Coverage of the markets and events in the accessories sector.
Appelman Schauben Adds 5,000 Square Feet at AmericasMart

With the opening this summer of its new 11th floor AmericasMart showroom space, Appelman Schauben is embarking on the largest expansion in its 23-year history. The super rep organization will continue to operate its flagship 18th floor, 20,000-square-foot space but will now add an additional 5,000 square feet on the 11th floor. Both showrooms are in Building 2 of the market center. More

Lemon Tree Stationery Announces Presence at NSS, Exclusive Partnerships and More

NEW YORK, MAY 10, 2017 - Lemon Tree Stationery has announced their exhibit at The 2017 National Stationery Show, with their marketing consultant Brian Lawrence presenting a conference keynote. This comes in conjunction with the announcement of an exclusive marketing partnership with sister websites MarthaStewartWeddings.com and MyWedding.com, as well as the release of two new wedding albums. More

Dallas Total Home & Gift Market Delivers Expanded Marketplace, Events in June

DALLAS – May 8, 2017 – Dallas Market Center has announced exclusive details for its upcoming June Total Home & Gift Market (June 21-27, 2017) including new exhibitors, the grand opening of the Interior Home + Design Center, a 60th anniversary celebration, educational seminars and innovative digital experiences. More

Best Of Show Showroom Announces Debut at Las Vegas World Market Center

Best Of Show, LLC announced formation of the gift industry's newest concept in market showrooms. Three gift industry CEO's have come together to create a unique collective. Molly Wilson, CEO molly&drew®; Ben Torrens, CEO Think Pray Gift; and Paul Lowrie, an industry veteran, most known for William Randal Publishing's CHAT PACK, have teamed up to bring their companies together in one room with one simple goal: to strengthen the manufacturer/buyer relationship. More

Dallas Market Center Debuting Market 360

DALLAS – May 2, 2017 – Dallas Market Center, a business-to-business marketplace and technology leader connecting its customers with the latest products on-site and meaningful business content through online channels, announced the debut of Market 360, an interactive market experience for June Total Home & Gift Market (June 21-27, 2017) and Lightovation – Dallas International Lighting Show (June 21-24, 2017). More

AIDS Walk New York: Comedian Kathy Griffin, NSS and Gift for Life Do Their Part For a Good Cause

Two-time Emmy and Grammy award-winning comedian Kathy Griffin will perform in New York, in a post-walk show May 21 for AIDS Walk New York. Doing their part for a good cause, too, is National Stationery Show and Gift for Life. More

Interior Home + Design Center Phase One Grand Opening Details Announced

DALLAS – April 20, 2017 – Dallas Market Center has announced details for the grand opening of phase one of its Interior Home + Design Center. The 220,000 square-foot marketplace serving interior designers and retailers will open its first phase on June 21 on the inaugural day of the Total Home & Gift Market (June 21-27). More

Indigo Girls Live at Icon Honors 2017

ATLANTA, April 19, 2017—The Indigo Girls (Emily Saliers and Amy Ray) will take the ICON HONORS 2017 stage on Thursday, July 13 in an exclusive performance for the home and gift industry. ICON HONORS is produced by AmericasMart Atlanta in partnership with the Gift & Home Trade Association (GHTA) and Progressive Business Media, and in association with the industry foundation Gift For Life. More

IMC Senior VP of Marketing Karen Olson Receives Outstanding Women in Business Award

International Market Center's announces that Senior Vice President of Marketing Karen Olson has received an Outstanding Women in Business Award from Triad Business Journal in Greensboro, N.C. More

AmericasMart Live to Debut in July

AmericasMart® LIVE premieres July 11, 2017, in Atlanta with a new multimedia Market experience connecting today's cultural icons and lifestyle experts with AmericasMart's international community of buyers and sellers. More

Nominations Open for 29th Annual ARTS Awards

Dallas Market Center and ART, the creative home furnishings network, announced that nominations are officially open for the 29th Annual ARTS Awards. More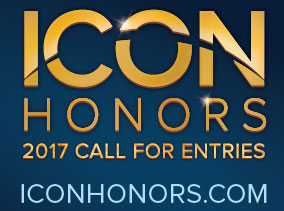 Call for Entries Now Open. No one's more eligible to win than you. Get ready to tell your story! Click to enter!
Enter the First-Ever Century Awards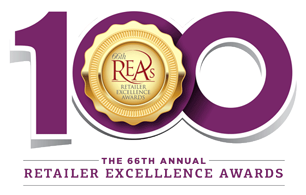 Gifts and Decorative Accessories is now accepting submissions for the brand new Century Awards, to be presented at the 66th annual Retailer Excellence Awards event on August 20.
This week's Editor's Picks are gifts that feature vivacious prints, full of pizazz and spunk.
View All Slideshows