Coverage of the markets and events in the accessories sector.
Retailer Excellence Awards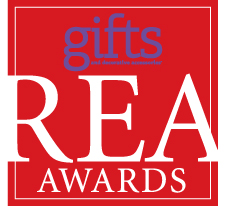 63rd Annual Retailer Excellence Awards.
Fill out your entries today!
• REA Entry Form
• Rising Star Nomination
• Sales Representative Nomination
What Works Online

October 14, 2011

Tips for Online Promotion While At Market

Most advertisers I work with finish their advertising programs the week leading into a market and move on to showroom set up. But Web statistics from our own sites show that online traffic continues at a steady pace during a market and even goes up slightly during the event. Readers looking for the latest news, new product launches and special offers check in from their mobile devices throughout the event. Those who can't get to market, view market news videos and special market newsletters. Here are some quick tips to keep driving customers to your showroom or website throughout ...

Dancer in the Aisles

Caroline Kennedy

June 25, 2007

Last Thursday evening, as I am packing and getting ready to leave for the Dallas gift market, thunderstorms raged through central New Jersey where I live. Lucky for me, I think to myself, that I am not flying out tonight. I know what thunderstorms can do to flights trying to depart or arrive.   Friday morning and I am up and out before the crack of dawn to catch my 6:50 a.m. flight for Dallas. I have a full schedule set up to hit the ground running as soon as I arrive, starting with one appointment, followed by a ...