General Gift product, trends & news
Trends in a range of general giftwares including bridal, baby, pet, kids, plush, keepsakes, birthday and more.
Easter to Warm Up Spring Sales

WASHINGTON – Americans are expected to spend $16.8 billion on apparel, candy, food and decorations during this Easter shopping season. More

Everything for washing infants is in one reusable and gift-giving box shaped like a lunchbox. More

Each handmade, striped bunny is made from organic yarn by a group of more than 6,000 women in Bangladesh. More

Making a perfect gift suggestion for graduation or Father's Day, Beerology: Everything You Need to Know to Enjoy Beer...Even More is a tome on beer appreciation, More

Direct from Market: Intl. Home & Housewares Show

CHICAGO - The annual International Home & Housewares Show filled McCormick Place in Chicago from March 15-18 with everything from food prep materials, cookware and dinnerware to ironing boards, storage accessories and small appliances. Exhibitors and buyers came from all over the U.S. and from all over the world to this annual event. More

The PocketMonkey is a multi-functional tool that can do everything from peel an orange, hex wrenches or work as a cell phone kickstand. More

Ganz Recalls Grumpy Cat Stuffed Animal Toys

WASHINGTON - Ganz , in cooperation with the Consumer Products Safety Commission (CPSC), has recalled three styles of its plush Grumpy Cat stuffed animal toys due to a choking hazard. More

Offbeat: Lego Robot Sets Rubik's Cube Record

BIRMINGHAM, UK - The new world record for solving a Rubik's Cube is now 3.253 seconds, thanks to a robot made from Legos. More
Retailer Excellence Awards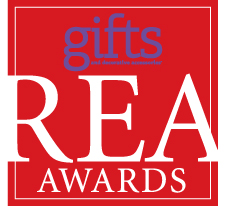 63rd Annual Retailer Excellence Awards.
Fill out your entries today!
• REA Entry Form
• Rising Star Nomination
• Sales Representative Nomination
Talking Walnut

Pamela Brill

March 28, 2014

Self-Soothing Special: Love to Dream Swaddle Up

A show of hands: How many of you swaddle your baby? If you're a new mom looking for a way to comfort your little one, you've probably heard about the benefits of swaddling (how it can help babies fall asleep and stay asleep). But what you may not know is that the more natural way for your baby to sleep isn't with her arms at her side, but with her arms UP. Studies have shown that giving babies access to their arms and hands enables them to self-soothe, and may help prevent them from rolling onto their ...

Talking Walnut

Pamela Brill

March 12, 2014

Quick Read: Carex Digital Pacifier Thermometer

For a new parent, there's nothing more frightening than the first time your baby has a fever. When my daughters were infants, the sight of their beet-red faces, along with their heartbreaking cries, was enough to send me over the edge. And trying to take their temperatures to confirm my fears? Truly scary for this mom. While there have been plenty of innovations in the thermometer category over the years, I wished I'd been able to take advantage of the latest development. Pacifier thermometers are the answer to the prayers of any parent who dreads the mere thought ...

Talking Walnut

Pamela Brill

February 10, 2014

Bodacious Baubles: Juniorbeads

Every year for Valentine's Day, my dad bought me a heart-shaped box of chocolates. While my candy box only held 3 or 4 candy treats, I savored each one as though it was a precious gem...and couldn't wait for the day I would graduate to the deluxe-sized box that my mom received. We were never too big on jewelry (too flashy) or flowers (they look pretty, but don't last very long) in our house, so candy was king. As I got older, I noticed how many girls favored charm bracelets, diamond studs other jewelry, but that ...